2017 SIGCSE Conference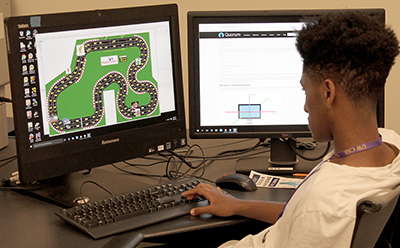 AccessComputing staff participated in several activities at the SIGCSE conference in Seattle March 8 – 11, 2017. The first was a pre-conference workshop: Making K-12 Computer Science Accessible. This workshop brought together about 50 individuals who are developing programming tools, curricula, books, and other materials with accessibility experts for interactive discussion about improving the accessibility of these materials.  Areas for discussion included classroom pedagogy and universal design of instruction for inclusion, making block-based programming languages accessible, development of computing projects that focus on non-visual output, and others.
A Birds of a Feather (BoF) session titled Access to Computing Education for Students with Disabilities was held one evening. The BoF brought together individuals who were interested in increasing the representation of students with disabilities in computing and improving their success. Participants shared strategies and promising practices to help each other do a better job of including these students in our classes and research projects.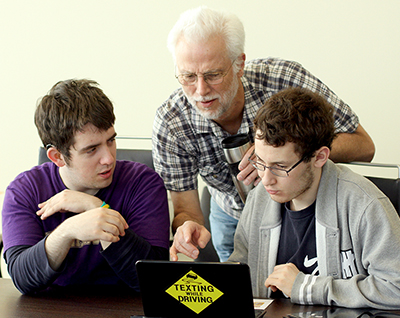 Matt May from Adobe and I presented a special session called "Teaching Accessibility." The session was focused on the importance of integrating accessibility components into computer science education. The talk emphasized that doing this not only enhances overall skills and knowledge of creating usable products, but it is also becoming essential to joining the workforce. Major companies including Microsoft, Google, Facebook, Adobe, and Yahoo! are committed to making their products accessible. Many of their job descriptions are beginning to include requirements that the applicant be familiar with accessibility best practices.
Lastly, Andreas Stefik (University of Nevada, Las Vegas) gave a demo of the Quorum Programming Language. Quorum is a relatively new programming language that was originally designed for blind and visually impaired students, but has since become a way to introduce programming to all young people. To over fifteen attendees, Andreas demonstrated Quorum features and answered questions from the audience.