AccessComputing and AccessCSforAll Resources Called Out in New Report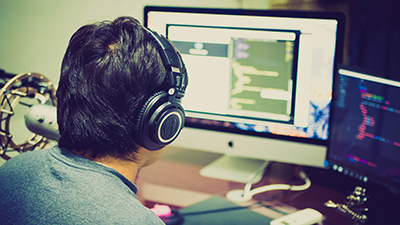 This past summer, the Benetech's DIAGRAM Center released its innaugural DIAGRAM Report. This report looks at ways technology is changing the educational landscape for students with disabilities. This year's report focused on accessible coding, machine learning, multimodal user interactions, multimedia interactives, personalized learning, and speech recognition.
Of particular interest to DO-IT's role in AccessComputing and AccessCSforAll is the section on accessible coding, which discussed the importance of learning to code, challenges for students with disabilities, and a variety of resources. AccessComputing, AccessCSforAll, and the Quorum programming language were among the resources listed. To learn more about what's going on to make coding accessible, read the report here.
The DIAGRAM Center is a Benetech initiative that aims to building new paths to accessibility by supporting different learning needs with emerging technologies and community engagement. Benetech develops software that helps people with disabilities read and learn.