AccessComputing and the Pandemic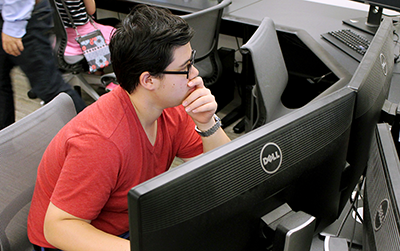 Like everyone throughout the world, AccessComputing staff, partners, and student participants have had to adjust to the new normal that includes face masks, hand sanitizer, and social distancing. The adjustment may have been easier for us than many projects because much of our work is online already. Our partners have always been located across the country, so our communications with them have mostly taken place using digital tools like email and conferencing software. Our communications with student participants has also occurred online since they are also distributed across the US. Our videos, publications, and other resources have always been available online, in fully accessible formats, so we have made no changes there. Embracing digital communications and access for everyone has resulted in less impact to us than others as a result of the pandemic.

Even though it hasn't impacted how we've worked, the pandemic has shifted the focus of some of our work. We've shared resources with and had many discussions with students and faculty as they made sudden transitions to online learning. Some of our participants ran into accessibility challenges as their institutions moved activities online. Many of our students found that internship offers they had accepted were rescinded.  Lucky students have been able to participate in remote internships.
 
More information about accessible digital documents and tools can be found online, and our new resources article in this newsletter. We hope all of our readers stay healthy during this challenging time.