AccessComputing Co-PI Comes Out as Trans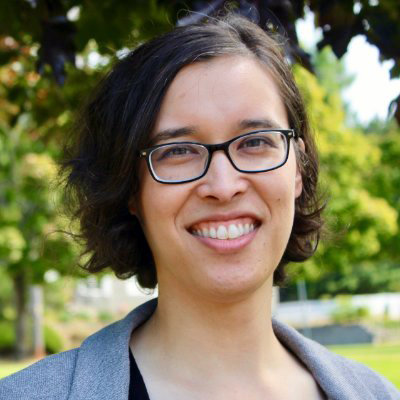 You may have noticed a new name among AccessComputing leadership. Amy Ko recently shared an insightful (and widely circulated) Medium post about being trans and deciding to come out. See the excerpt below and find the full post online.
It took me a lifetime, but I've recently accepted that I'm trans. Surprised? Read on for my story. But if you just want the key details, I identify as a woman, I prefer she/her/hers pronouns, and I'd like to be called Amy. If you cite my research, please use my new name Amy J. Ko, not Andrew J. Ko. While I'm increasingly secure in my gender identity, I'm pretty clueless about my gender expression, so expect some clumsy experimentation. Please refrain from policing my appearance or voice (or anybody's for that matter). If you'd like to reach out to me, I'd most appreciate affirmations and expressions of support like, "Congratulations!", "I'm here for you!", and "You're safe here!" but please no condolences like "That must be hard" or "I'm so sorry" — it is hard, but not having to hide my identity out of shame is a good thing. And if you're trans yourself, especially in academia, please write me. I'd love to learn from your experiences, and help if I can. Thanks!
Also take a minute to read the NBC News profile of Amy, 'Call me Amy': Professor comes out as trans in viral letter. Amy continues to be a great leader within the AccessComputing community, and we value her expertise and perspective.
AccessComputing greatly values diversity and the LGBTQIA+ community, and we continue to put emphasis on intersectionality throughout our work.