AccessComputing Resume Database Launches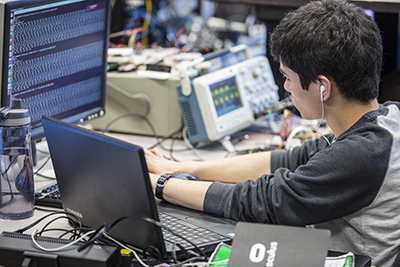 AccessComputing has launched a resume database populated with resumes of computing students and recent graduates with disabilities. AccessComputing Industry Partners can access the database to help recruit interns and employees with disabilities. Students who are interested in contributing their resume, should join the AccessComputing student team.
AccessComputing Industry Partners are companies that are working to make the technical workplace more welcoming and accessible to computing professionals with disabilities. Four companies are currently industry partners: Lawrence Livermore National Labs, Microsoft, Salesforce, and Yahoo!. We look forward to recruiting new partners now that this tool is available.
For more information about the Industry Partners or the resume database, email accesscomp@uw.edu.