AccessComputing Shares Commitments at CSforAll Summit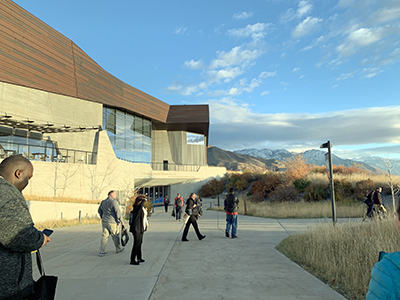 Through our involvement with the CSforAll Consortium, we have made several commitments related to computer science education. CSforALL commitments are new, specific, and measurable actions taken by community stakeholders in support of achieving the ultimate goal of computer science for all US students. As part of the 2019 CSforAll Summit, hundreds of organizations announced new commitments to computer science education.
2019 commitments from AccessCSforAll and AccessComputing include the following:
AccessCSforAll will provide professional development for teaching an accessible version of Computer Science Principles to at least 15 teachers who have expertise in teaching students who are learning disabled by Fall 2020.
Quorum will release and promote Quorum Studio, a fully accessible IDE (integrated development environment).
AccessComputing will recruit and support high school students with disabilities at 200 schools that serve students who are blind, deaf, or have learning disabilities in order to assist them in transitioning to college in computing fields.
At the Summit, AccessComputing staff Brianna Blaser spoke on a panel about our efforts as part of a session titled Defying the Status Quo: Systems Approaches to Inclusion. During the session, speakers gave lightning talks about their commitments and how they encompass a systems approach to ensure inclusion of students from the unique population they serve in rigorous computer science. Discussion focused on system-change approaches to inclusion for students from native populations, students of color, students with disabilities, and students who are language learners.