AccessComputing Summer Internships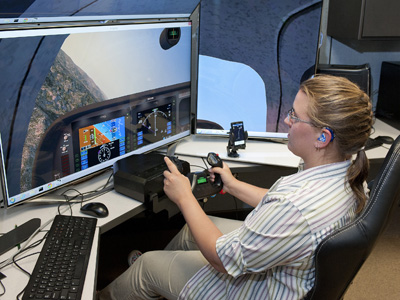 AccessComputing Student Team Member Johanna Lucht received a job offer after completing an internship at NASA this summer.
Summer is a busy time for our AccessComputing Student Team Members looking to learn more about computing careers and graduate studies. The AccessComputing Student Team is comprised of students with disabilities studying computing fields from across the country. This summer, about thirty Student Team members participated in internships, including eleven internships funded by AccessComputing. Six of these students are participating in Research Experiences for Undergraduates. 
Internships are important because they prepare students for the next steps in their careers. Interns learn about career options and workplace accommodations and gain experience in their field of study. This summer, at least two AccessComputing Student Team Members began full-time employment with organizations at which they had interned: National Aeronautics and Space Administration (NASA) and Bank of America. We look forwarding to see more of our student participants leverage their internship experiences to employment in the future.
Computing students with disabilities interested in mentoring and other professional development opportunities can become a part of the AccessComputing Student Team by completing the online application at www.uw.edu/accesscomputing/get-involved/students/join-accesscomputing-team.