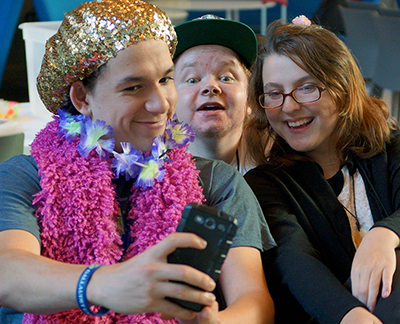 This summer, DO-IT will host its twenty-fifth annual Summer Study program for DO-IT Scholars, providing participants the opportunity to experience life on a college campus and explore challenging academic and career fields such as those in science, engineering, and computing. Primary funding for the Scholars program is provided by Washington State. For more information, visit www.uw.edu/doit/programs/do-it-scholars.
I am pleased to introduce to you the 2017 Scholars:
Alexander attends Capital High School where he has perfect attendance. His favorite classes are math and technology. He is in Future Business Leaders of America (FBLA) and has attended NIKE's "Believe to Achieve" Leadership Conference, Capital Region Fall Leadership Conference and the Washington State Certified Public Accountant's Financial Literacy Symposium. He has Duchenne's muscular dystrophy.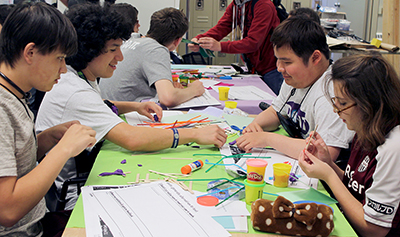 Anna plans to get her degree in education to be a teacher so she can help others achieve their goals and create individualized learning techniques. She is in the National Junior Honor Society. She was recognized in science, work ethic and physical education at Issaquah High School. She has a vision impairment.
Camilo enjoys studying history and science at Spanaway Lake High School. He hopes to pursue a career in computer technology. 
Desmond enjoys volunteering and is an aspiring filmmaker. At The Center School, he enjoys his classes in science and world history.
Emma attends Ballard High School. She enjoys her engineering and math classes which drives her interest in a career in either field. She has dyslexia.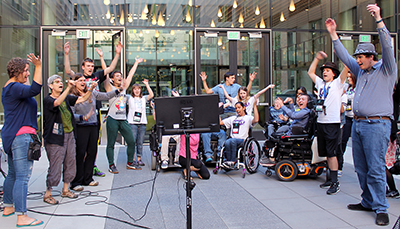 Hayley plays violin with her high school orchestra and symphony. She was also in a musical this year. Even though she enjoys the arts, science and English are her favorite classes.  She is in the top 25% of her class.
Jane attends The Center School. She enjoys acting, singing, and dancing in her drama class and drawing in her geometry class. She hopes to go into the arts some day or work with children either in the classroom or by teaching horseback riding.
Jono attends the Northwest School where he enjoys studying history and Spanish. He has cerebral palsy. He hopes to go into the field of sports broadcasting or sports journalism.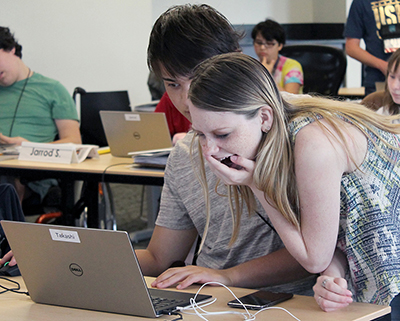 Jordan enjoys playing video games with his friends, reading, and telling stories from his vivid imagination. His favorite classes at Mount Si High School are science and history. He is interested in possible careers in game programming or history. His disability is profound deafness.
Kobey enjoys his advanced placement world history and digital design classes at his high school. He is interested in political science, business administration and marketing. He hopes to own his own business some day. He works with a Seattle-based non-profit.
Miles attends Bellevue High School. He hopes to continue his studies in math and science in college and go on to work in one of those fields. He has obsessive-compulsive disorder (OCD).
Myles is on the golf team at Auburn Riverside High School and volunteers with a non-profit golf organization. He has Asperger's syndrome. His favorite classes are social studies and science. Since he loves sports, he thinks he might be interested in a related field after college.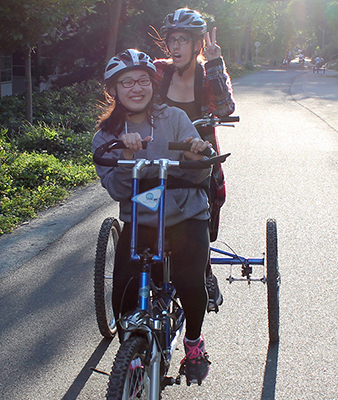 Nathan enjoys participating in drama at Kamiak High School. His favorite classes are math and history. He would like to work in coding or game design after college. He has quadriplegia.
PJ enjoys science and history at CHOICE Academy. He hopes to study law, history or engineering. He will start Running Start in the fall. He has limb-girdle muscular dystrophy, ADHD and dyslexia.
Ryan has a visual disability called Stargardt. He attends Yellow Wood Academy. He hopes to pursue a career in computer science. His favorite classes now are science and history. He is a certified scuba diver and enjoys listening to audiobooks.
Tycho attends Chief Sealth International High School where he is often on the honor roll. He enjoys math and science. He is not sure what he wants to study yet, but has a talent for web design and computer science/programming. He is profoundly deaf.