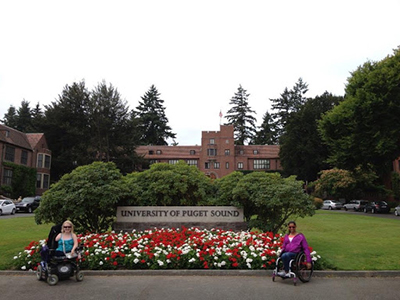 There are many reasons to choose a specific college; they include accessibility. In this article, Scholars share their experiences on when, where, and why they choose specific schools; give advice on the college selection process; and offer tips they would follow if given another opportunity.
Throughout different parts of the college application process, consider the following questions:
When do you start your search?
How many schools do you consider?
How do you research them before going in person? Do you consider visiting prospective schools at all? If so, what do you check for while there?
Do you visit the disability services office? How do you connect with them?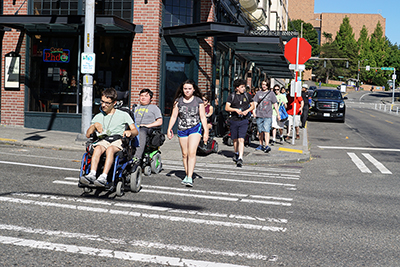 K Wheeler, a 2013 Scholar, reported looking at colleges the summer before their senior year of high school. "I took a college-touring trip with my mom and fellow Scholar Anita. We took a few days and checked out pretty much every university between Seattle and the greater Portland area, except for the University of Washington (UW), as I already had a basic idea of the campus from Summer Study," K explained. "I knew I wanted to stay near home, but far enough away that I wasn't living at home. Wherever I ended up, I wanted to be able to easily come home to Lynnwood for a long weekend. And I needed an accessible campus; I'm a power chair user and need to be able to get around."
Many students also focused on the types of degree programs different colleges had to offer. Alicia Teasley, 2012 Scholar, said "when applying to college, I started very late. To be honest, I wasn't at all motivated to start looking at colleges, I wanted to take a gap year and travel. After encouragement by my parents and teachers, I started the process and applied to five colleges in eight hours, with the intention of going to medical school. I picked colleges based on how good their pre-med and STEM programs were."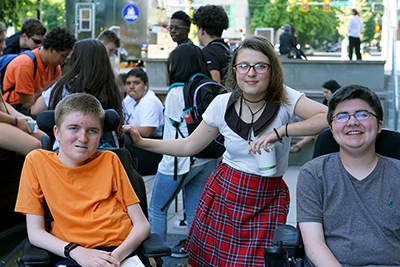 Students also consider how far they want to move from home. Alicia, like K, also didn't want to travel too far from home. "I also picked colleges based on where they were; I did not want to live on the East Coast, so I mainly picked schools in the west." However, staying close to home is not on every Scholars' agenda. Jonah Perez, a 2015 Scholar, said "I applied to three colleges, one of them the University of Illinois. I relied on reputation when deciding to put it on my college list. I had heard from my therapist about how great their disability resource center was and how accessible their campus was."
Students who have gone through the selection process can share lessons learned with others. "I wouldn't say I did a good job of researching the colleges I applied too. I had resources such as DO-IT to help me, but I didn't utilize it like I should have." Jonah said. It can be hard to tour colleges that are far from home. "I didn't visit any of the colleges I applied to because none of them were very close to Olympia. That also means I didn't visit the disability resource center on any campuses. Looking back on it, I would recommend calling the offices and asking them questions such as how the campus deals with the different seasons, the terrain of the university, and the transportation students use. I got lucky that the University of Illinois is pretty fantastic, with an amazing disability resource center, a pretty flat campus, and a culture of inclusion. I've found that experience is the biggest key; until you go ahead and experience how they are, you won't really know."Alicia said she mostly researched the colleges she applied to online and at college fairs. "I only visited the University of Washington because it was close to my home. In my junior and senior years I didn't have time to travel that far."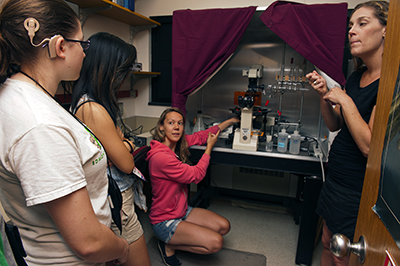 Scholars also considered extracurricular activities during their college search. "At the time, I was still swimming for Team USA, so I needed access to a pool, and, depending on how far it was from home, a new set of coaches. After my touring trips, I decided I was going to apply to the University of Puget Sound (UPS) and UW, which both had good pools and easy access to coaching" said K. "UPS also had a nice, beautiful, and small campus that really made me feel at home. As a smaller liberal arts institution, they had a great student to teacher ratio, which was a huge plus. I was pretty set on going to UPS until I visited again and realized that even though the campus was accessible, none of the surrounding town was. I'd never be able to leave campus."
Accessibility is a big part of having a good college experience, and making sure you can access the physical spaces in order to feel at home in the community is crucial. Getting the right accommodations is also important, in order to ensure you can succeed as much as possible academically.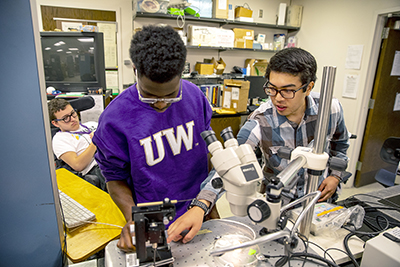 Alicia said, "when I got into UW, I visited Disability Resources for Students (DRS) and met with the counselor that would be handling my case. I felt good about our meeting. He assured me that I would get all my accommodations both in the classroom and in my dorm. My older sister, who is also Deaf, was attending UW at the time, so she helped me understand how DRS worked and what accommodations would be provided. The only thing that was not helpful was that it was really hard to get an appointment at DRS. They were always busy and prioritized current students over prospective students."School size makes a difference to. Sometimes, smaller colleges or programs can offer a closer community and can make accommodation offices easier to navigate. "It wasn't necessarily a deal breaker for me, but I wanted smaller class sizes." K said. "I had heard from friends that went to large universities about their 300 or more people classes and, quite frankly, it intimidated me. I wanted to feel at home on campus."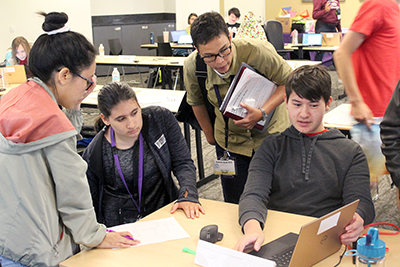 However, larger schools may offer more accessibility and accommodation options. It can also be possible to attend smaller programs within a larger university. "While finishing up my application for UW, one of my coaches convinced me to apply for the interdisciplinary honors program, which would offer me smaller classes and a community throughout all four years. It gave me the feeling of being in a small liberal arts school, while still having the resources of a top-rated state school. It really made UW a best-of-both-worlds situation. Picking a smaller, non-STEM major also helped keep classes sizes down, and the few 100+ people classes I had to take really weren't as bad as I thought they'd be. I'm ultimately very glad that I decided to attend UW!"
Which college to attend is a big decision, and it's hard to balance everything that could potentially impact your education. Some other questions to ask include the following:
What do their accessible dorms look like?
Do they have options for a private bathroom instead of shared bathrooms?
How is the food provided in the dining halls? Is it an "all you can eat" cover charge, or a pay per item system? Do they have food that can support any dietary needs or restrictions you may have?
Is it a public or private school? How much is tuition going to cost?
Hopefully these can guide your choices in a way that is helpful and reduces stress as you start this new chapter of your life! Other related resources can be found on DO-IT's website.