Capacity Building Award (AccessComputing News - January 2013)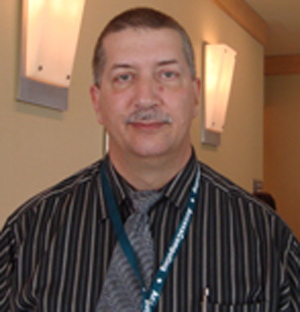 Mark Wambach, Assistant Professor at the National Technical Institute for the Deaf (NTID) at Rochester Institute of Technology (RIT), has been given AccessComputing's 2013 Capacity Building Award.
At NTID, Mark has served as coordinator of support services for deaf and hard of hearing students in RIT's Golisano College of Computing Studies for over fourteen years. In 2012, Mark ran DRobotZ, a computing-focused summer program for high school students who are deaf or hard of hearing from around the nation. For more on DRobotZ, see the article on p.5 of this newsletter.