Congratulations to our 2023 DO-IT Trailblazers!
Thursday, August 10, 2023
The DO‑IT Trailblazer award highlights DO‑IT community members who forge new pathways that will benefit others. Through their work and accomplishments they have changed the way the world views people with disabilities and have increased the potential of people with disabilities to succeed in college, careers, and community life. Congratulations to this year's honorees!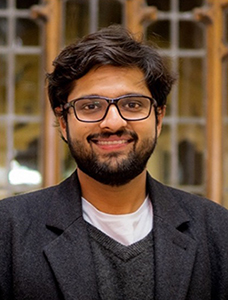 Dhruv Jain
Dhruv Jain, AccessComputing team member, for his dedication to accessibility in technology. Dhruv became an AccessComputing Team member in 2015 while working on his master's at MIT and continued with AccessComputing while a Ph.D. student at the University of Washington. Dhruv graduated in 2022 and started at the University of Michigan as an assistant professor in computer science and engineering. Dhruv received the 2022 William Chan Dissertation Award from the Allen School for his dissertation, "Sound Sensing and Feedback Techniques for Deaf and Hard of Hearing People," an investigation of the creation and use of several sound awareness systems in addition to exploring how d/Deaf and hard-of-hearing (DHH) individuals feel about emerging sound awareness technology. Dhruv also received the 2023 ACM-SIGCHI Outstanding Dissertation Award, for presenting "novel sound awareness systems for deaf or hard-of-hearing (DHH) people…." Finally, Dhruv has recently joined the ACM-SIGCHI Executive Committee as the organization's first VP for Accessibility. Dhruv is well-suited for that position, as he has previously served as Accessibility Co-Chair of three HCI conferences, where he was instrumental in improving visual accessibility of media and print materials as well as setting up open-captioning for deaf and hard of hearing people and non-native English speakers. 
 
Kelly Mack
Kelly Mack, a third year Ph.D. student at the University of Washington Allen School, for her goals in promoting accessibility and disability in research methods and research design process. She has carried this accessibility mindset into her work with industry, where she helped establish a disability-focused employee resource group as an intern at Snap Inc., and into her leadership of a chapter of Girls Who Code, where she facilitates workshops and teaches girls from 10-18 how to code.
In recognition of her leadership and dedication to advancing the greater good, Mack recently received the 2022 Dorothy L. Simpson Leadership Award from the Seattle chapter of Achievement Rewards for College Scientists Foundation (ARCS). Kelly's dissertation focuses on building technology that supports people with disabilities who have fluctuating access needs and disability identities. "I want to demonstrate that 'access' isn't static," explained Mack. "What makes something accessible, or not, changes based on the person and context, and our technologies need to recognize that."
Allegra Keys
Allegra Keys, a 2009 DO-IT Ambassador, for her advocacy work and devotion to create narrative spaces through writing for people with disabilities where they have historically been excluded. Allegra's poetry has been published in many literary journals and she self-published her book Knotted Strings in 2013.
After a long haitus from her studies, Allegra pushed herself to return to school, and she graduated from the University of Washington (UW) Seattle with an English degree in creative writing with departmental honors in 2023. She hopes to be accepted into the UW Master of Fine Arts in Poetry program.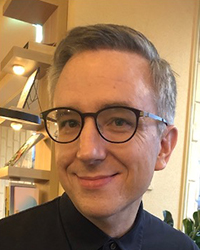 Chris Murphy
Chris Murphy, AccessComputing partner, for his leadership in making computer science more inclusive of people with mental health conditions.  Chris is at Swarthmore College and was previously a member of the teaching faculty in computer science at Bryn Mawr College and the University of Pennsylvania.  Since 2017, he has encouraged computer science educators to take steps to make their courses and departments more welcoming of students with mental health conditions through presentations at conferences like SIGCSE and the Tapia Celebration of Diversity in Computing. He recently participated in an AccessComputing webinar, Supporting Computer Science Student Mental Health, and published an article, Making CS education inclusive for students with mental health conditions, in the latest issue of the National Center on Women in Information Technology's re:think Magazine. His work has given computing faculty concrete strategies and resources to better support students in their departments.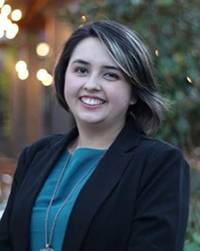 Naomi Marteeny
Naomi Marteeny, 2016 Scholar and Ambassador, for her work at The Disability Empowerment Center, promoting independent living and advocating for people with disabilities to live their lives to the fullest. Naomi is currently studying at the University of Washington Bothell, majoring in business administration with a concentration in leadership and strategic innovation (LSI) and minoring in economics. Her passion lies in policy change; she pursues this through her involvement with various committees and groups. Naomi is the chair of the youth and young adult subcommittee of Washington state independent living council (WASILC), the Co-chair of the outreach and education subcommittee of WASILC, and a council member on pro-equity and anti-racism (PEAR), a committee under the governor's equity office. This commitment to making the world a more equitable place for people with disabilities shows her drive to become a lifelong leader and advocate.
 
Learn more about past DO-IT Trailblazers online.