Director's Digressions: 2016 ALTS Report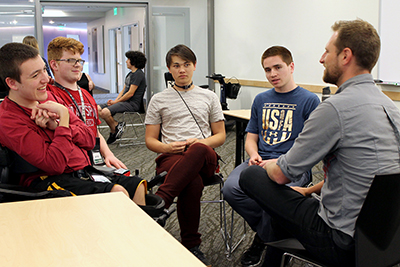 By: Sheryl Burgstahler, DO-IT Director
DO-IT has compiled its latest data summary and report for the AccessSTEM/AccessComputing/DO-IT Longitudinal Transition Study (ALTS). This study tracks the college and career pathways of students with disabilities who have participated in activities sponsored by projects of the DO-IT Center at the University of Washington. ALTS participants also participate in one of DO-IT's many programs, including DO-IT Scholars, AccessSTEM, and AccessComputing.
To date, 472 students with a wide range of disabilities have agreed to participate in this ongoing study. Participants rate the value of DO-IT activities and how they have affected their educational and career outcomes. As this database grows, both in number of participants and number of interviews per participant, it is expected to reveal the long-term impact of DO-IT's program activities and which activities are most beneficial for achieving positive postsecondary outcomes.
The AccessSTEM/AccessComputing/DO-IT Longitudinal Transition Study was developed with funding from the Research in Disabilities Education program of the NSF (award HRD-0227995 and HRD-0833504) for the Alliance for Student with Disabilities in Science, Technology, Engineering, and Mathematics (AccessSTEM).