Director's Digressions: Leadership of State IT Accessibility Policy Implementation at the UW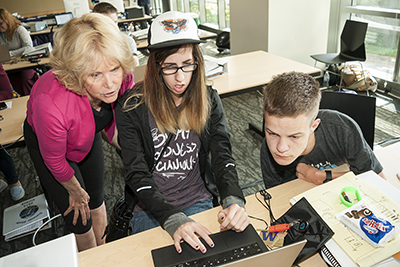 I am honored to be named the leader for implementing a new Washington statewide policy regarding accessible IT. Policy #188 requires that state agencies, including state-funded postsecondary institutions like the University of Washington (UW), take specific steps to ensure that IT procured, developed, or used is accessible to students, faculty, staff, and online visitors with disabilities. IT covered under this policy includes websites, documents, videos, and software.
Policy #188 builds on what my unit, Accessible Technology Services (ATS), has accomplished over the past couple decades with guidance from the IT Accessibility Task Force. To learn more about IT accessibility and find resources for making your own products accessible, visit the Accessibility Technology at the UW website.
The DO-IT Center programs have also hosted multiple capacity building institutes (CBIs)—full day meetings and working groups—on IT accessibility. Proceedings from these events can be found on the DO-IT website under Accessible Technology.
Policy #188, future DO-IT CBIs, and other events will lead to more campus-wide efforts to ensure that resources offered through IT are available to everyone. To stay up to date on these practices, join the Accessible Information Technology Community of Practice by emailing doit@uw.edu.