Disability Mentoring Days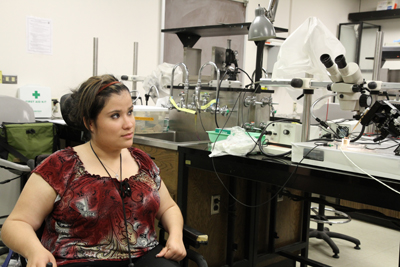 For many years, DO-IT has been involved with Disability Mentoring Day, a nationwide effort to promote career development for students with disabilities through hands-on career exploration, championed by the United States Department of Labor, Office of Disability and Employment Policy.
Traditionally, this event is scheduled for one day in October, but DO-IT was able to extend activities for Seattle Public School students throughout the months of October and November of 2012.
Over sixty-five students participated in events at four locations. They were fascinated by cameras that capture activity happening in every corner of the Port of Seattle at SeaTac Airport; climbed through dark and narrow tunnels at the University of Washington Power Plant; fed bugs to carnivorous plants at the University of Washington Botany Greenhouse; and toured the lab, talked with scientists, and saw malaria-infected mosquitos at Seattle Biomedical Research Institute.
When presented with the challenge of dissecting mosquitos at Seattle Biomedical, some students initially thought the task was "gross" or "nasty." However, once they adjusted, many requested a second mosquito to work on. For some, it was their first opportunity to work in a real lab setting.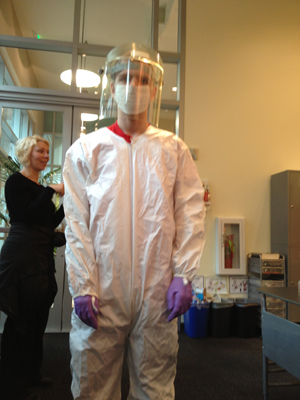 Away from a typical high school setting, these students rise to the expectations of the environment. They appreciate employees taking time to share valuable knowledge and are truly interested in the working world, especially in settings that are rarely seen by the general public. Take the airport control room—few of us knew the hub of airport activity is eighty feet below ground.
2012's Disability Mentoring events were so well attended and successful, we offered two more events in Spring 2013. A nanotechnology interactive workshop was held at SHINE (Seattle Hub for Industry-driven Nanotechnology Education), located at North Seattle Community College. Seattle Children's Hospital also hosted an event where students interacted directly with employees to learn about job possibilities.
For more information on these and other DO-IT events, email doit@uw.edu.