Distributed Research Experience for Undergraduates (DREU): Firsthand Benefits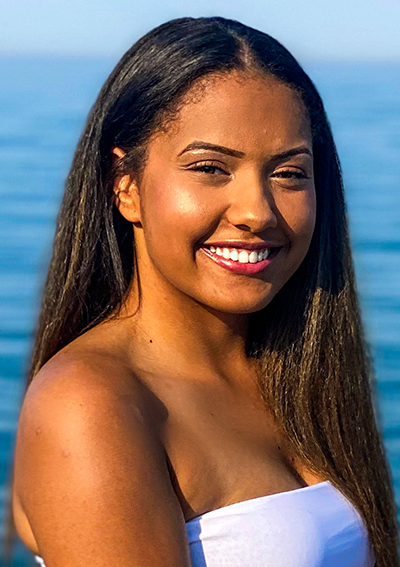 My name is Brianna Wimer, and I am a senior at The University of Alabama. When I first arrived at college, I had no idea what I was getting myself into when I decided to major in computer science. Once I started to get acclimated with my classes freshman year, my cousin introduced me to a professor with a research lab who was looking for more people to join. After meeting with the professor and beginning research with him, I quickly became passionate about his work and research focus. It was like my eyes were finally opened to the backstage of all the amazing technology innovations, and I knew I wanted to be a part of it.
For the summer, I knew I wanted to continue working in research. I reached out to a professor in the Computer Science Department at Alabama and asked about a program called Distributed Research Experience for Undergraduates (DREU). She informed me about how the program is intended to match students with professors who have research that matches the students' research interests. I was very nervous about applying and the idea of going to a new place all summer by myself, but I was also excited because it was a way for me to meet people from other institutions who have similar passions and interests in research as me. When I received an email saying I was accepted in the program and that they wanted to match me with Dr. Short from Tufts University, I was ecstatic.
Originally, the research I was supposed to work on robotics with Dr. Short; however, I couldn't physically do the work, so we switched my focus to another project. I have been trying to use interactive biofeedback games to assist adults and college students with attention deficit hyper disorder (ADHD) learn to control their intense emotions in a healthier way. While it is not talked about as often, people with ADHD who have impulsive behaviors also can have many impulsive emotional outbursts. These emotional outbursts can make it difficult to process certain situations and build healthy relationships with people. There has been positive research about using respiration techniques and meditation applications to help people go into a relaxed state. However, the problem that people with ADHD face is not about how to calm down after situations, but how to stay presently calm when under duress. I am working on developing an effective relationship between respiration techniques and an interactive biofeedback game that obliges people to multitask playing the game and keeping a consistent deep breathing pattern as the game gets harder.
With a global pandemic going on, the idea of a remote research internship scared me at first. I had no idea how it could work or where I was going to be. Luckily, I have had a very supportive family and an amazing mentor who has gone above and beyond to make my research experience still happen this summer. I live in an apartment in Tuscaloosa, but it was not exactly ideal for me to stay there for the summer. Since my research was going to be remote and I would be spending the majority of time in my home at a desk, my dog would want even more attention from me everyday. Even though I have not lived at home for years, my best option was to come back home in Illinois where my parents could watch my dog for me throughout the day, giving me the time and space to get effective work done. I have been working with Dr. Short since the middle of May, and she has been an incredible person to work with and learn under. We talk about the research itself, but she also is teaching me ways on how to become a proficient researcher so I can be beyond prepared for when I do go to graduate school. We usually have a one-on-one zoom meeting on Wednesdays, a full lab zoom meeting on Tuesdays, and lab hacking hours on Fridays in GatherTown where we can connect with other students or professors. The lab hacking hours have been my favorite thing to do every week because Dr. Short invites other DREU students and other labs to our hacking hours so it can give us a chance to still network and meet new people. Virtual research is not exactly what I expected, but it has been beyond appreciable. I have had the opportunity to further my research passions, meet other students, and still be able to build a relationship with Dr. Short all while spending more genuine time with my family after being at college for years. I am very grateful to be a part of the DREU program this summer.