DO-IT Annual Resume Contest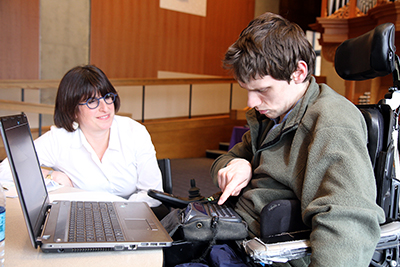 Throughout the year, AccessSTEM Team members and other DO-IT participants hear about scholarships, internships, and other work-based learning opportunities through its electronic mentoring community. Having a current resume on file helps project staff understand exactly where participants are at and what they are doing so staff can offer internships, job opportunities, and career guidance.
To celebrate National Mentoring Month, we hosted our annual STEM Resume Contest for Students with Disabilities, powered by DO-IT's award-winning electronic mentoring community. As part of the resume contest, resume advice was shared through the electronic mentoring community. Some of the resume tips shared are following:
Keep a "master" resume that is as many pages long as you need to capture everything you have done. Then, with each opportunity you apply for, edit your resume down to only the relevant points.
Reorganize your resume real estate. Sometimes your education will come first, other times it will be your job experience or maybe even your computer skills. Do not spend too much of your precious resume real estate on experiences that are not relevant to the position at hand.
Take a look at the job or scholarship posting and make sure the relevant key words used appear in your resume.
A great resume not only shows what you can do, or what you have done in a work setting, but it shows things like volunteering or being members of certain groups and organizations. These additional items give potential employers a little more insight on your character.
Allow your resume to tell a story. Use the top of your resume to tell potential employers who you are instead of just listing job responsibilities. Allow your resume to be a marketing brochure to tell your story.
A resume should be 1-2 pages long. Recruiters and hiring managers do not spend a lot of time looking at each resume.
Reach out to your college or university's career office. They have numerous resources for you to use as you create and edit your resume. University of Washington has especially great career resources related to resumes and CVs.
Proofread. Proofread. Proofread. We cannot emphasize enough how much typos in a resume sends the wrong message to employers. Carefully look over your resume to catch any typos and ask a friend or family member to read over it for you.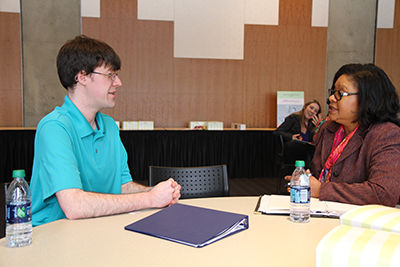 Winners of this year's resume contest were
Andrew C. for getting all his information that he needs to share with an employer onto a single page.
Anh H. for a well organized resume that utilized the space very effectively!
Ariel H-V. for highlighting not only her education and work experience in a variety of positions but also highlighting other things that may be of interest to potential employers.
Densen F. for doing an exceptional job of sharing how he contributed value to the places he gained work experience.
Emma V. for the extensive research and work experience divided up in a well organized manner.
Imran K. for a well designed resume with minimal margins, which make a good use of white space and keeps all information well organized and easily digestible.
Liliana B. for breaking down each clinical, work, and leadership experience, which showcases her skills in different areas.
Lisa H. for keeping a comprehensive CV that is still easy to navigate and digest.
Paulette P. for distinguishing employment from related experience to emphasize another side of skills.
Shuxu T. for highlighting the skills she's earned from her various professional experiences in a clear format.
Soumil V. for formatting in a clear and concise way that allows for an employer to get the information easily from the resume.
Regardless of whether or not DO-IT is currently running a resume contest, staff are always willing to provide feedback on resumes and help participants fine tune job or internship applications.