DO-IT Scholar Profile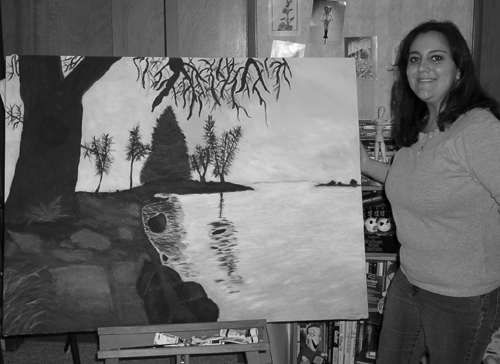 Phase II Scholar Amanda with one of her recent paintings.
Hello, my name is Amanda and I go to Kamiakin High School in Kennewick, Washington, where I am a senior. This summer I will be a Phase II Scholar and can't wait to see all my friends at DO-IT again. For the last two years, I have been very involved in the world of art. I have recently been accepted to an art college but will be attending a community college this fall. One of my paintings won a local high school art show, so now I will go to Olympia, Washington, to compete in the state art show. I love to paint, read, and hang out with my friends and family. I am looking forward to this new phase in the DO-IT program.