Goodbye, Maryann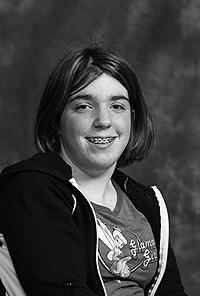 I am sad to report that Maryann Matsuka passed away this summer. Maryann had a fabulous attitude, a wonderful smile, and a great laugh. Although able to speak (and she typically had a lot to say), it was a challenge for strangers to understand her. Since she was determined to be independent, Maryann advocated for herself and obtained a speech device, which she chose to use when necessary.
Maryann graduated from Shoreline Community College and was accepted to the UW Seattle, where she planned to begin classes this fall. Maryann was interested in studying social work and law, especially disability law. She was involved with the Arc of Snohomish County and Disability Rights Washington.
Maryann was also an athlete who competed in the Special Olympics in volleyball, bowling, basketball, track-and-field, and swimming.