Governor Honors Bellevue College's Susan Gjolmesli for Empowering Persons with Disabilities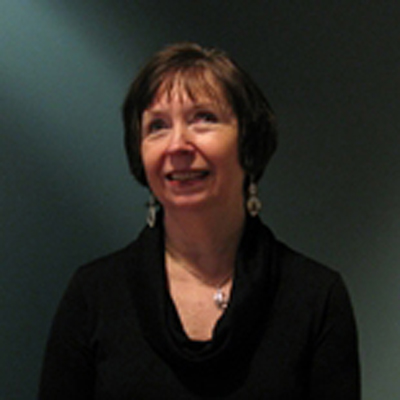 In a ceremony held in Olympia on January 23, DO-IT Mentor and AccessSTEM partner Susan Gjolmesli received a Governor's Trophy in memory of Carolyn Blair Brown from the Washington State Governor's Committee on Disability Issues and Employment (GCDE). This prestigious award from the Governor's office is given to an individual who has significantly enhanced the empowerment of persons with disabilities in the community and workforce.
The Trophy is part of the Governor's Employer Awards Program, which honors employers that have demonstrated exemplary practices to recruit, retain and promote individuals with disabilities. While most awards honor an employer, the Governor's Trophy in Memory of Carolyn Blair Brown is presented to an individual. The GCDE selected Gjolmesli to receive the award because of her well-known reputation as a bold, fierce advocate who can articulate current research and represent the disability community with grace and poise.
"Susan has simply refused to see herself or any of the people for whom she advocates as being unqualified to live a full life. It has been this single-minded focus on what each human being has to offer that has made her one of the premier advocates for persons living with differences in the state of Washington," shares Michael McDermott, a friend and colleague. "Susan knows and has taught others that a disability is an attribute, but need not be an identity. She leads us to become our best selves and to understand that a person's point of view is not driven solely by where you stand. It is also shaped by the extent to which you understand the interconnectivity between all of us."
Gjolmesli has acquired over thirty years in her field of expertise. She is currently director of the Disability Resource Center at Bellevue College, and a partner of DO-IT's AccessSTEM project.