Huskies for Neurodiversity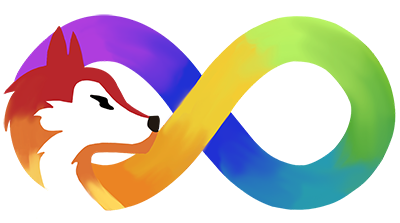 University of Washington students now have their own organization dedicated to building awareness about neurodiversity and to destigmatizing diverse forms of brain functioning (such as those affected by attention deficit hyperactivity disorder, autism, dyslexia, and Tourette syndrome, among other conditions).
Huskies for Neurodiversity (HfN), founded by four undergraduate students in spring 2021, won a 2021 Husky Seed Fund award as an initiative to enhance the university's inclusiveness, inventiveness, and impact. The group has pledged to "educate the UW community about neurodiversity, compile resources for neurodivergent students, and amplify the lived experience of neurodivergent people."
HfN's founders were inspired to launch when they saw a need to build stronger communities and more awareness of neurodiverse experiences at universities and beyond. "We were hoping to start the conversation on campus and provide a space for people to feel seen and heard as neurodivergent students," says Tiara Schwarze-Taufiq, HfN's outreach coordinator and a graduating senior at UW.
Through the 2021–22 academic year, HfN's projects included collecting "lived experience" testimonials from neurodiverse community members, researching and writing articles on neurodiversity topics, and designing a website that will host these materials and serve as a platform for future content. The group expects the website to launch this summer.
In April, HfN organized and hosted the event "Huskies for Neurodiversity: Get to Work!" the first of what it hopes to be an annual series of panels that represent neurodiverse learner perspectives. The event—held on-campus, livestreamed, and shared via Zoom—had more than 50 attendees. Focused on the topic of transitioning from college into the workplace, the panel represented different work backgrounds and educational perspectives. Panelists' neurodivergent identities included autism, dyslexia, and ADHD.
The panel discussed a range of subjects, including advantages of neurodiverse conditions in the workplace, overcoming challenges, disclosing disabilities, setting work expectations, and self-advocating. Questions came from the moderator, Schwarze-Taufiq, as well as from live and remote audience members, using online polls to select questions.
Building on the success of this event, the project continues to host less-formal social events, such as the one held in May. HfN's leaders are looking toward the group's future. They're encouraged by more than 50 students who participated this year, and they hope to recruit new participants for 2022–23.
During HfN's first year, the DO-IT Center provided staff support with technical assistance and event promotion. For more about HfN's work or how to join, email huskies4neurodiverse@gmail.com. Watch a recording of the panel discussion online.