Jennifer Mankoff wins the 2020 AccessComputing Capacity Building Award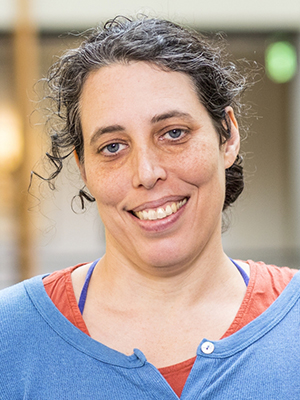 Every year AccessComputing honors someone with the AccessComputing Capacity Building Award for their work and accomplishments that have changed the way the world views people with disabilities and their potential to succeed in challenging computing careers and activities. This year the award goes to Jennifer Mankoff for her leadership in helping make all Special Interest Group on Computer–Human Interaction (SIGCHI) conferences accessible to attendees with disabilities. SIGCHI is the Special Interest Group of the Association for Computing Machinery (ACM) that focuses on research, education, and the practical application of human-computer interaction. She co-led the effort to create AccessSIGCHI that has a Facebook Group that currently has almost 300 members. She worked with the SIGCHI Executive Committee (EC) to set policy related to conference accessibility. Through her leadership, the SIGCHI EC now has adjunct chairs for accessibility, which institutionalizes accessibility as an important facet of SIGCHI activities. Jen holds monthly online meetings of the AccessSIGCHI leadership team to help set and execute its agenda. She also led the group in producing three SIGCHI Accessibility Reports (2015, 2017, 2019) with policy proposals that will help SIGCHI-sponsored conferences become more accessible. Jen is a professor in the Paul G. Allen School of Computer Science and Engineering at the University of Washington and is a co-founder and co-director of the Center for Research and Education on Accessible Technology and Experiences (CREATE) at the University of Washington. CREATE is an AccessComputing Partner. Congratulations to Jen on her outstanding work.
Learn about past AccessComputing Capacity Building Award recipients.