Join DO-IT at an Event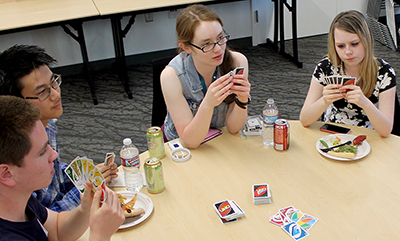 DO-IT programs and projects such as Scholars, Pals, AccessSTEM, and AccessComputing offer many opportunities to meet mentors and learn about science, technology, engineering, and math. Some upcoming events are featured below.
Staying Connected meetings allow college students to come together to support one another in college success. Upcoming Staying Connected dates are Wednesday, January 17, and Tuesday, February 16. Please RSVP to Kayla Brown at kayladb@uw.edu for the times and locations.
DO-IT Networking Nights invite students to the University of Washington Seattle campus to connect with fellow students, mentors and staff. The 2018 dates are February 16, May 18 and October 26.
For more information on upcoming events, contact DO-IT at doit@uw.edu.