Making STEM Accessible to Postsecondary Students with Disabilities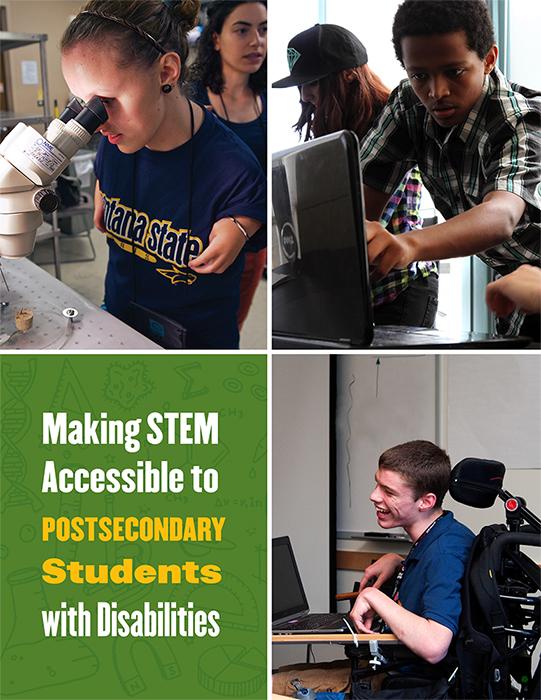 An Online Multimedia "Book"
Edited by Sheryl Burgstahler
© 2015 University of Washington
Making STEM Accessible to Postsecondary Students with Disabilities is available in HTML and PDF versions. For the HTML version, follow the table of contents below. This book can also be downloaded in PDF format.
The National Science Foundation (NSF) has funded the Alliance for Students with Disabilities in Science, Technology, Engineering, and Mathematics (STEM) since 2002 (award #HRD-0227995 and HRD-0833504). Washington State supports ongoing efforts as part of the DO-IT Center. AccessSTEM joins other projects funded by the Research and Disabilities Education program of the National Science Foundation. Consult the RDE Collaborative Dissemination for resources developed through these efforts.
We want to make sure our products are helpful and resourceful. If you have any feedback on this book, please email us at doit@uw.edu.