MEAF Funds DO-IT's AccessSTEM-CAREERS
By Scott Bellman, DO-IT Program Manager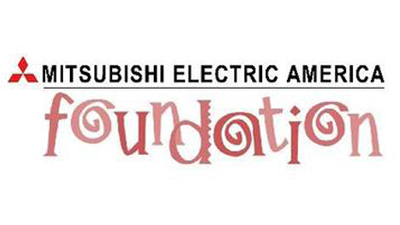 Mitsubishi Electric America Foundation (MEAF) logo.
The new year brought excellent news to DO-IT staff, who have been seeking funds for an exciting three-year project called AccessSTEM-CAREERS. The Mitsubishi Electric American Foundation (MEAF, www.meaf.org) announced that it will support the initial three years of the project, which will help postsecondary students with disabilities and recent college graduates connect with industry mentors and apply for challenging internships and career-level jobs. A student leadership team will help implement the project. Online mentoring will address issues that relate to career success—especially in the fields of science, technology, engineering, and mathematics (STEM).
"There's no shortage of good ideas for new projects within the DO-IT community," shares Sheryl Burgstahler, DO-IT Director. "Members of our staff have a lot of expertise, but we also get very good ideas from DO-IT students, mentors, and esteemed colleagues and friends." Sometimes all that's needed is a thoughtful funding source that can help bring DO-IT's great ideas to life. For AccessSTEM-CAREERS, that's where MEAF comes in. As the corporate foundation of the Mitsubishi Electric group companies in the United States. MEAF works to make changes for the better by investing in innovative strategies to empower youth with disabilities to lead productive lives.
The MEAF-funded AccessSTEM-CAREERS project will conduct monthly workshops for students, recent graduates, and industry mentors. Workshops will include a visit to a STEM research lab, a resume-writing workshop, student competitions, hands-on engagement with assistive technology, and exploration of resources. AccessSTEM-CAREERS will also evaluate several college career centers, and partner with them so they can become more accessible and welcoming to students with disabilities. Employers who engage with the project will learn more about the great potential of people with disabilities in the workforce.
During year three of the project, staff will publish articles and disseminate project products across the United States, so that others can learn how to conduct similar projects in their area.
"AccessSTEM-CAREERS is going to be a great project," shares Tami Tidwell, DO-IT program coordinator. "We want the world to know about it, and there's no reason people should have to reinvent the wheel. We'll share what worked well, highlight our achievements, and encourage others to build on what we have learned with the generous support of MEAF."
To join AccessSTEM-CAREERS, email doit@uw.edu to learn more and receive details on upcoming events.
DO-IT NEWS, January, 2014, Volume 22, Number 1