Meet the 2016 Scholars!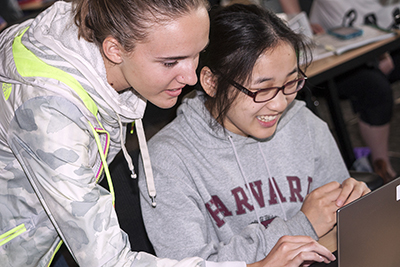 This summer DO-IT will host its twenty-fourth annual Summer Study program for DO‑IT Scholars, providing participants the opportunity to experience life on a college campus and explore challenging academic and career fields such as those in science, engineering, and computing. Primary funding for the Scholars program is provided by Washington State.
I am pleased to introduce to you the new Scholars:
Adrian attends Edmonds Woodway High School and enjoys history, biology, football and wrestling. He hopes to be an NFL player and/or a video game designer or tester. He is deaf.
Bryce likes to work with animals and might want to be a veterinarian. He has dyslexia. He attends Chelan High School and enjoys math and English.
Cameron attends Newport High School in Bellevue where he enjoys math and history. He hopes to pursue a career in law. He has cerebral palsy and is quadriplegic.
Jack enjoys math and would like to pursue a career that uses his skills in math. He attends Evergreen High School in Vancouver. He is on the honor roll and is on the autistic spectrum.
Jarrod attends West Seattle High School and enjoys arts and sciences. He also enjoys video games.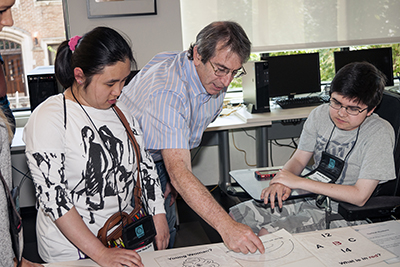 Jon would like to be a video game designer and use his interests in math and science to get him there. He has cerebral palsy. He attends Oroville High School.
Kylee enjoys English and biology at John R Rogers High School in Spokane. She hopes to become either an actress or a child care specialist. She has cerebral palsy.
Micayla attends Ballard High School in Seattle. She has left hemiplegia from a stroke and seizures. She hopes her interests in computers and science lead to a career in graphic arts and animation.
Naomi enjoys studying writing and psychology. She plans to pursue a career in psychology or neuropsychology. She is part of a home school co-op and attends classes at Cascade College as a part of Running Start. She has cerebral palsy and dyslexia.
Rob likes history and chemistry. He would like to be a teacher or engineer or pursue his interest in environmental science. He attends Tesla STEM High School.
Rochelle has a wide range of interests in international relations, business and politics. She enjoys history and English at the Center School in Seattle. She will be traveling to Japan to live with a host family this summer. She has dyslexia.
Ryan attends Shorewood High School in Shoreline and has cerebral palsy. He enjoys science and English. He hopes to go into the field of computing.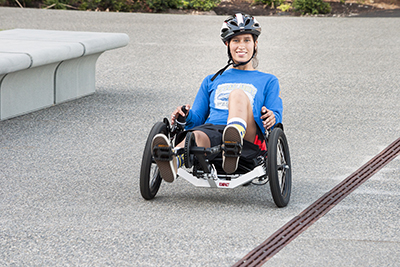 Serena enjoys history and the arts. She hopes to go in to game design development. She attends Chiawana High School in Pasco. She is quadrapeligic.
Takashi has a visual impairment and attends Nathan Hale High School in Seattle. He loves to dance and philosophy, though he loves all of his classes.
Teresa hopes to attend medical school with her passion for math and science. She lives in Vancouver and attends Mountain View High School. She is on the dance team, in the choir and part of the school leadership program. Teresa was born without arms.
Veronica is interested in the field of digital media and loves animals. She enjoys math and choir, and you can usually find her on the honor roll at Eisenhower High School in Yakima. She is quadriplegic.
Ziyu enjoys math and science at Everett High School. He has muscular dystrophy and hopes to pursue a career in technology.