Meet the 2018 Scholars!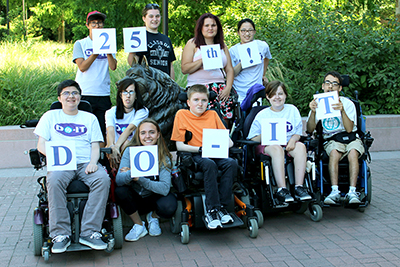 This summer, DO-IT will host its twenty-sixth annual Summer Study program for DO-IT Scholars, providing participants the opportunity to experience life on a college campus and explore challenging academic and career fields such as those in science, engineering, and computing. Primary funding for the Scholars program is provided by Washington State. Visit our website for more information.
I am pleased to introduce to you the 2018 Scholars:
Abby attends Seattle Academy where she enjoys classes in math and chemistry. She hopes to be an entrepreneur and venture capitalist after majoring in economics. She has dyslexia, attention deficit hyperactivity disorder, and nut allergies.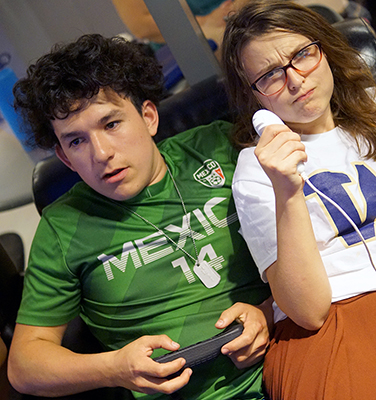 Cheyann enjoys studying music and Spanish at the Washington State School for the Blind. She is interested in computer science. She is from Port Orchard.
Dean works as a sound tech at his local theater providing audio support for dramatic productions of all sorts. He hopes to pursue a career as a sound designer or audio engineer after college. He has an autism spectrum disorder. His favorite classes at Liberty Bell Junior-Senior High School are English and math.
Dillen plans to get a college degree in computer science or math, which are his favorite classes at Mt. Si High School. He lives in Snoqualmie. He has cerebral palsy. He recently participated in the TEALS (Technology Education and Literacy in Schools) event at Microsoft.
Finn lives in Bellingham and attends Sehome High School. His classes in history and science are his favorites. He has a few careers in mind for after college—teaching social studies or history, becoming a comic writer, or illustrating graphic novels. He has nemaline myopathy.
Ian attends Juanita High School and lives in Kirkland. He is Deaf and wears bilateral cochlear implants. He hopes to get his Ph.D. in either auto or aerospace engineering. He enjoys his math and science classes.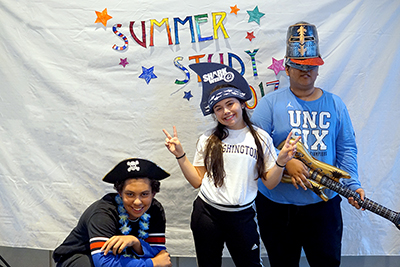 Isabel hopes to pursue a career as a mental health counselor or sports psychologist after college. She attends Port Townsend High School where she enjoys studying English and science. She has dyslexia.
Jeremy is interested in science, chemistry, and physics at Lynden Christian High School. These interests will help him pursue a major in analytical chemistry in college. He is from Russia but lives in Bellingham. He has autism and epilepsy.
Joshua attends the International School and lives in Bellevue. His favorite classes are science and history. He has arthrogryposis and scoliosis. He hopes to major in aerospace engineering.
Kade enjoys his classes in agricultural science and literature. He has dyslexia and uses Bookshare and Audible to pursue his love of reading and literature. He hopes to either go in to the field of business or become an author. He attends Stanwood High School.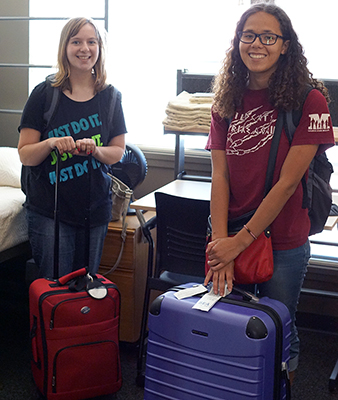 Maribel attends Omak High School where she will be the student treasurer next year. She enjoys science and math classes. She has cerebral palsy and learning disabilities.
Nathan attends Edmonds-Woodway High School and lives in Seattle. He hopes to be an architect. He enjoys his classes in English and history. He has Deafness.
Oksana enjoys her classes in IT and history at Lindbergh High School. She lives in Renton. She has spina bifida and scoliosis.
Sandra attends Zillah High School where she enjoys studying language arts and math. She hopes to be a counselor. She has a learning disability.
Torin attends Summit Sierra High School and lives in Seattle. They hope to be a novelist, though they plan on getting their teaching certificate to teach between publishing. Their favorite classes are literature, world history, and physics. Torin experiences the after effects of cancer treatment.