More Opportunities for Students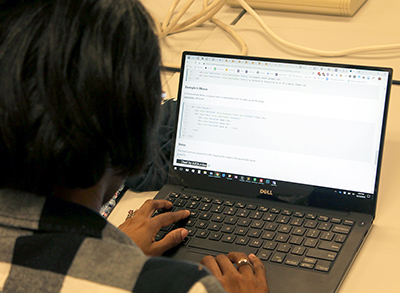 Explore the UW's Disability Studies Program
Disability studies (DS) at the UW involves a multi-campus interdisciplinary group of faculty, staff, students, and community members, who share an interest in questions relating to society's understanding of disability. The undergraduate disability studies minor and the individualized studies major in disability studies provide opportunities for students to develop a strong interdisciplinary foundation in the social, legal, and political framing of disability. For more information, visit their website.
Learn About Projects at the Center for Neurotechnology
The Center for Neurotechnology (CNT), located in the Bill & Melinda Gates Center for Computer Science & Engineering, collaborates with partner universities to facilitate advances in neural engineering. The CNT is recruiting UW students with disabilities who are interested in this complex field and brain-computer interface to participate in activities.
For more information, contact Scott Bellman, CNT associate director of diversity, at swb3@uw.edu or visit the CNT website.
Scholarships and College Funding
Check Out DO-IT's Scholarships Website
Learn about scholarships for students with all types of disabilities and interests. Each scholarship includes eligibility, a deadline, and a link to apply. For more information or help applying to scholarships, contact DO-IT to receive editing and support. Learn more by visiting our Scholarships Page.
Explore College Funding for Students with Disabilities
Common forms of financial aid include grants, loans, work study, and scholarships. Many students use a combination of these financial aid resources. To learn more about strategies for funding your education, check out College Funding Strategies for Students with Disabilities.