New Partners and Representatives For AccessComputing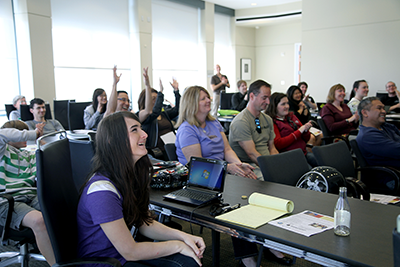 Over the last year, AccessComputing has been happy to invite several new partners to our team:
Colleen Lewis who developed of CSTeachingTips.org. Colleen is McGregor-Girand Associate Professor of Computer Science at Harvey Mudd College and moves to the University of Illinois Urbana Champaign (UIUC) this fall
Ben Wiedermann, Associate Professor of Computer Science at Harvey Mudd College
Elaine Shaertl Short, Clare Boothe Luce Assistant Professor, in the Tufts University Department of Computer Science
Lawrence Angrave, Teaching Professor of Computer Science at UIUC
Emmanuel Schanzer, Co-Director of Bootstrap
Cheryl Seals from the Institute for African-American Mentoring in Computing Sciences
Cullen White from AnitaB.org
Jamie Payton from STARS Alliance
 
We also have new representatives from some of our existing partners:
Julian Brinkley, assistant professor of human-centered computing at Clemson University, joins Jim Martin in representing Clemson.
Kyle Keane, lecturer in materials science and engineering, joins Rob Miller in representing MIT.
Find our complete list of AccessComputing partners and representatives online.