New Projects and Resources from the Community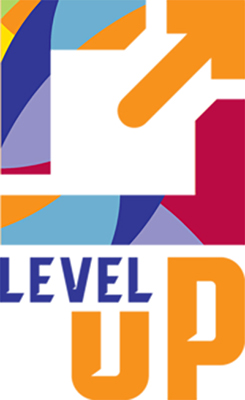 Over the last few months, we've been excited to see new projects and resources coming out of our community.
NCWIT published an issue of re:think magazine on disability and accessibility. AccessComputing PI Richard Ladner and I authored an article, as did several of our community members: Hana Gabrielle Bidon (Cornell), Chris Murphy (Bryn Mawr), Ather Sharif (University of Washington), Victoria Chavez (Northeastern), and Maya Israel (University of Florida).
The Computing Research Association (CRA) was awarded funding by the National Science Foundation for LEVEL UP, which aims to "build consensus around a united vision of inclusive undergraduate computing education." The effort will bring together CRA, the Association of Computing Machinery, IEEE, and several NSF Broadening Participation Alliances in a series of regional workshops across the country to build consensus. Brianna will represent AccessComputing on the LEVEL UP BPC Alliance Committee.
A new resource, Quorum Today, seeks to expand the use of the Quorum programming language to allow blind and visually impaired students to participate fully in competitive robotics. Quorum Today encourages manufacturers and curriculum providers to allow Quorum as an accessible coding language and integrated development environment (IDE) and provides tips on how to include accessible features in educational opportunities. Additionally, Quorum Today invites EVERYONE to celebrate QDay on May 4th by using the power of social media to show that we all can benefit from an evidence-based programming language. On the website, Quorum Today shares videos from AccessCSforAll PI Andreas Stefik (University of Nevada Las Vegas), AccessCSforAll RPP partner Gina Fugate (Maryland School for the Blind), and John de Lancie, who played Q on Star Trek.
University of Washington alum Eric Fan published a book titled The Inclusive Code: Pursuing Equity Through Computing Education. The book covers broadening participation in computing efforts, inclusive equitable learning experiences, and the need to teach about the social impact of computing in the core computing curriculum. Richard Ladner, Sheryl Burgstahler, Brianna Blaser, and AccessComputing partner Andreas Stefik were all interviewed for the chapter on "Empowering Students with Disabilities."