OurCS@UW+AccessComputing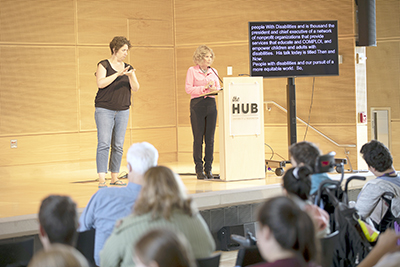 OurCS@UW+AccessComputing is a two-day research-focused workshop for undergraduate women with disabilities in computing fields to be held Thursday, April 11 – Saturday, April 13 at the University of Washington. Female students with disabilities nationwide in computing fields are eligible to apply. Students will participate in group research projects designed to inspire participants to consider research careers and learn about faculty and graduate student mentors' current research.
Transportation, housing, and meals will be provided for participants. Funding is provided by Google Explore CSR, the Paul G. Allen School of Computer Science & Engineering, and AccessComputing.
The application deadline has passed, but applications will still be considered as space allows. Apply now!