Special Olympics 2018 in Seattle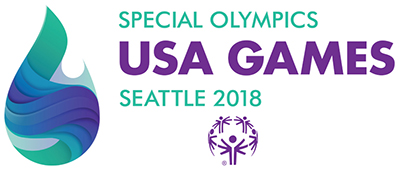 Seattle will host the 50th annual Special Olympics USA Games from July 1-6, 2018. While the University of Washington is set to serve as the primary venue, events will take place across the greater Seattle area including Kenmore Lanes, Seattle University, King County Aquatic Center, and Willows Run Gold Club. More than 3,500 athletes and 1,000 coaches from all 50 states will compete in 16 Olympic-type individual and team sports. With an estimated 10,000 family members, 10,000 volunteers and 50,000 spectators on hand to cheer on the athletes, the Special Olympics USA Games will be the biggest sporting event to hit Seattle in more than 25 years!
The Games will serve as a catalyst for the Welcome Inclusion (WIN) initiative to make King County a regional model of community inclusion through awareness, community, and training. More information can be found here.
The UW residence halls will house thousands of athletes and coaches from across the country. Many of the major campus facilities will serve as the backdrop for the opening ceremony and many of the competitive events.
The UW Combined Fund Drive partnered with Special Olympics Washington this year to raise funds to help over 17,000 Special Olympics athletes from across Washington State.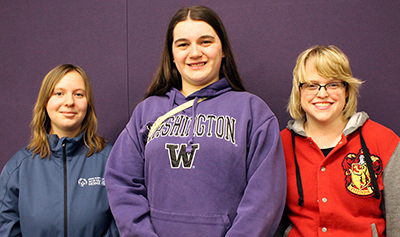 DO-IT Ambassadors Micayla and Brookelyn encourage others to participate in Unified Sports, an inclusive sports program that unites Special Olympics athletes with those without disabilities to compete together. Both athletes started participating in Unified Sports in high school. "[I enjoyed] making new friends and learned how to be more accepting of people who are different than you are." Brookelyn stated. Both athletes saw it as a way to get involved with sports and meet people outside of her high school.
Micayla especially likes that both people with and without disabilities get a chance to play together. "While it can be competitive, we have a friendly rivalry," she said. Over the years, her basketball team made it to both district and state level competitions. This summer will be Micayla's fifth year participating. She is both excited and nervous about the upcoming week-long event.
Brookelyn says her favorite part was the friendly competition. "It teaches you how to work as a team in a very good way and makes it fun." She said that you quickly learn that it is not about winning or losing, but how you play the game. "It was the greatest time in my life and taught me more about teamwork and to be a better person."
Another way to check out amazing athletes participating in sports is through the Paralympics, which took place in Pyeongchang, South Korea from March 9-18, 2018, two weeks after the conclusion of the Winter Olympics.
How are Special Olympics and Paralympics different? Special Olympics welcomes all athletes with intellectual disabilities to train and compete in 32 Olympic-type sports. To be eligible to participate in Special Olympics, athletes must have an intellectual disability, a cognitive delay, or a development disability (functional limitations in both general learning and adaptive skills). They may also have a physical disability. In comparison, to compete in the Paralympic Games, athletes must fulfill a specific set of criteria and be classified into specific sports and disability categories. (Find more information on Paralympic classification here.)
For more information on the 2018 Special Olympics USA Games, visit their website and follow on Facebook, Twitter, Instagram, and YouTube.