Summer Research Internships for Students with Disabilities Studying Computing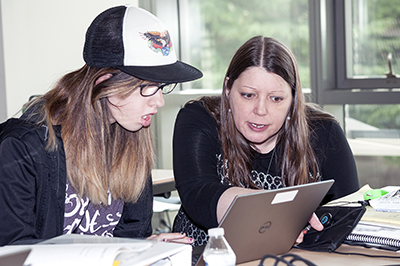 AccessComputing, a National Science Foundation funded project, aims to increase the participation of people with disabilities in computing careers. Once again, AccessComputing has funding for students with disabilities to participate in summer research internships and non-research internships. Internships provide important experience as students move on to the next steps on their career paths.
Students with disabilities who are interested in summer internships should complete the form to join AccessComputing. Student team members engage in online mentoring and are eligible to request referrals and funding for internships, travel to conferences, and tutoring. 
Faculty and employers who are interested in hosting an AccessComputing student with a disability as an intern are encouraged to complete the form.
Learn more about AccessComputing by checking out the website and latest Opportunities! newsletter that helps students with disabilities learn about careers in computing, locate resources, and learn about opportunities for students with disabilities.