AccessComputing Helps Connect Students with Disabilities with Internships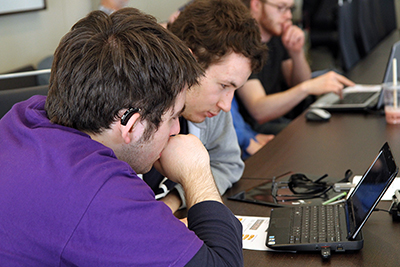 It's the time of year when many students start to think about summer internships. Research and industry internships are a great opportunity to gain hands on experience in a specific computing field as well as bulk up one's resume. For an undergraduate student, internships can look great on graduate school applications as well as for potential career applications.
AccessComputing, a National Science Foundation funded project, aims to increase the participation of people with disabilities in computing careers, provides funding for students with disabilities to participate in summer research and industry internships. Students interested in an internship are encouraged to apply online. Students will become a part of the AccessComputing team, gaining online mentoring and the opportunity to receive funding for internships, travel to conferences, and tutoring.
For more information on summer internships or to learn more about AccessComputing, visit our website or contact Kayla Brown at kayladb@uw.edu.