AccessComputing Team Member Profile: Rahil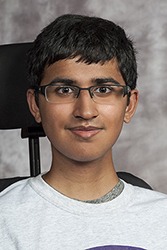 Hello, my name is Rahil and I am a student at the University of Washington (UW) Bothell studying computer science and software engineering. This summer, I began an internship at UW Bothell's gaming studio, Digital Future Lab (DFL). This is an ongoing internship that started in June and will end in December. I am a developer on Hug the Line, a new PC game that is out now for early demo. I am primarily programming for the game along with other team members. In my work on the game I use the game engine Unity and program in C#.
Before this internship, I had applied to several large companies including T-Mobile, Expedia, and Starbucks. I needed a capstone internship for my major, and I went to watch presentations in March to see what other students had done for their capstones. I learned about the DFL from a presentation and got the position not long thereafter.
I have enjoyed the experience and found it to be very valuable. I like that the studio encourages teamwork, and my team works well together. The studio is also small, so it is easy to meet and interact with everyone. Additionally, this internship has helped me improve my skills as a software developer, and I am now familiar with what is expected in a professional setting.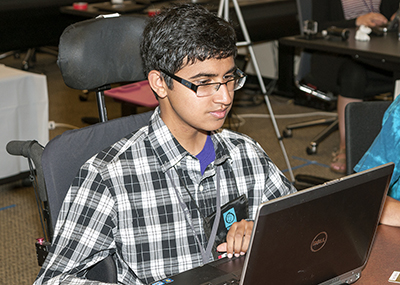 I have learned about what game development and developing high-quality software entails. In terms of subject knowledge, I have learned about event handling using delegates, writing unit and integration tests, using coroutines, ray casting, and using Unity or a similar game engine to create an industry-standard game. This internship has allowed me to gain more experience with C# and Unity, which I have worked with previously and wanted to learn more about. My career and professional knowledge has increased because I have learned to better communicate my work to people who are from other disciplines and majors. I now fully understand how important it is to network and make connections with co-workers as well as recruiters.
As a result of this internship, I am more motivated to continue learning about all aspects of computer science and software engineering. I have been to the Seattle Indies Expo, a convention for independent game developers and studios, and helped demonstrate Hug the Line at a gaming convention. I think other AccessComputing students should look as broadly as possible when searching for internship and job opportunities. A good opportunity can be found at a company or organization of any size.