Advice from AccessComputing Team Members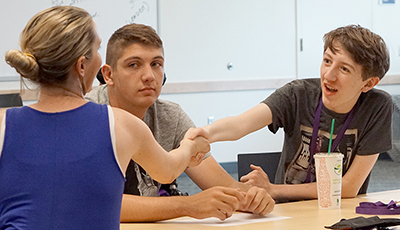 Every summer we ask AccessComputing Team Members to share what they have been up to this summer. Many of our students participated in internships, academic conferences, and other activities that our community would benefit from learning about. Below is some advice for other students:
"Take advantage of opportunities. It is good to go on internships, so you can figure out what you like and don't like. If you are on an internship, and you are not enjoying it, or you are finding it to be boring, do something outside of work that you enjoy and develop yourself professionally." - Abraham
"Seek out the opportunity to conduct your own research. Thinking up a research question and being able to follow through with a plan to answer it is extremely rewarding and was a great learning experience for me personally." - Bec
"It's think it's worth looking in places you might not expect for job opportunities." - Annelise
"If you are interested in a subject or a job, take advantage of any chance to connect with relevant professors, researchers, or potential employers. Speak up, say hello, voice your ideas—this networking may pay off in the future." - Caitlyn
"Take the opportunity to go to conferences and feel what it is like to attend and network with others. I got really good resources from the conference and a lot of swag!" - Lidia
For more information about students with disabilities who are pursuing careers in computing, check out our Choose Computing Profiles on the AccessComputing website.