DO-IT Mentor Receives National Award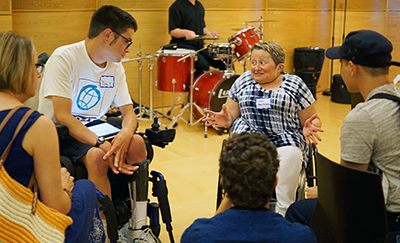 DO-IT Mentor Karen Braitmayer was awarded the 2019 Whitney M. Young, Jr. Award from the American Institute of Architects (AIA). The Whitney M. Young, Jr. Award, named after a civil right activist, is awarded to an architect or firm that "embodies social responsibility and actively addresses a relevant issue, such as affordable housing, inclusiveness, or universal access."
Karen's passion for accessible and universal design led to the creation of her firm, Studio Pacifica. Karen's work goes beyond compliance with codes, as she strives to make spaces as accessible as possible, a quality that led to her appointment on the U.S. Access Board by President Obama in 2010. Learn more about Studio Pacifica on their website.
The award will be presented in February in Las Vegas. Congratulations, Karen!
To learn more about the award, and read excerpts from her nomination letters, visit the AIA website.