Daniel Sonnenfeld Receives AccessComputing Capacity Building Award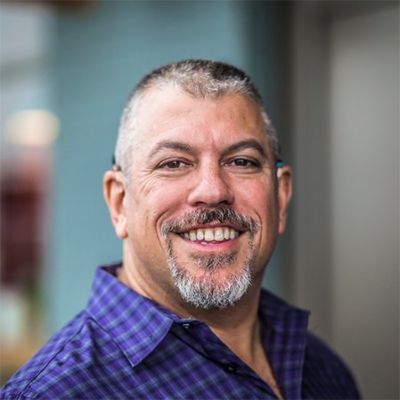 Daniel Sonnenfeld of Salesforce is the recipient of the 2017 AccessComputing Capacity Building Award. Capacity Building Award recipients are collaborators who have forged pathways that significantly advance people with disabilities in computing fields. Through their work and accomplishments, award recipients have changed the way the world views people with disabilities and their potential to succeed in challenging computing careers and activities. AccessComputing Principle Investigator (PI) Richard Ladner presented the award to Daniel at Tech Inclusion San Francisco. Daniel is the first industry representative to win the award.
Daniel is the technical program management director at Salesforce and is a long time AccessComputing collaborator. He mentored students who participated in the Summer Academy for the Deaf and Hard of Hearing and has continued mentoring students who are deaf and hard of hearing since. Last year, he gave a plenary presentation about his experiences as a deaf computing professional at the Tapia Celebration of Diversity in Computing.  When AccessComputing launched our industry partner program, Salesforce was one of the first industry partners due to Daniel's leadership.