Director's Digressions
Meet the 2011 DO-IT Scholars!
This summer DO-IT will host its nineteenth annual Summer Study program for DO-IT Scholars, providing participants with the opportunity to experience life on a college campus and explore challenging academic and career fields such as those in science, engineering, and computing. Primary funding for the Scholars program is provided by Washington State. Additional funding for Scholar activities is provided by Microsoft, the National Science Foundation, the National Oceanic and Atmospheric Administration, and The Boeing Company. For more information about the program, visit www.washington.edu/doit/do-it-scholars
Please join us in welcoming the following 2011 Scholars to DO-IT! Participants are selected from sophomore and junior applicants in high schools across Washington State.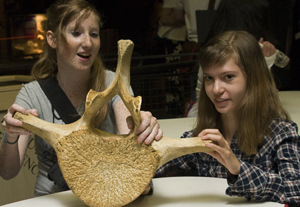 Kim, who has ADHD, wants to be a special education teacher. Her favorite classes are science and health. Kim is a tutor at her local elementary school and is involved in drama and Family, Careers, and Community Leaders of America.
Tess, who lives in Seattle and has dysgraphia and ADHD, would like to pursue a career in design, communications, or psychology. She has been training with Guide Dogs for the Blind since she was in third grade.
Paige, who has cerebral palsy, lives in Silverdale. Paige would like to pursue nursing or physical therapy so she can help others and motivate them to succeed.
Jae would like to be an assistive technology specialist. She enjoys European studies and English, particularly writing to express how she is thinking or feeling. Jae lives in Sammamish and has cerebral palsy.
Diego, who has a learning disability, lives in Lynnwood. His favorite classes are history and science. Diego would like to pursue a career in the sciences or finance.
Cecily's favorite classes are photography and French. She would like to study psychology or social work in college. Cecily has arthrogryposis.
Mauricio lives in Burien. His favorite subjects are math and history. Mauricio, who has a visual impairment, plans to study social sciences to better understand what motivates people and societies.
Joshua has Asperger syndrome. His favorite academic courses are social studies and language arts. Joshua enjoys recreational reading.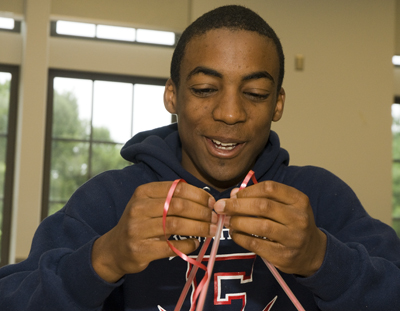 Deicy, who has spina bifida, lives in East Wenatchee. Her favorite classes are concert choir, design, reading, and writing. Deicy hopes to work with children after college.
Zachariah lives in Camas. His favorite classes are math and science. He is exceptionally talented in the area of mathematics. Zachariah has neurofibromatosis type 2.
Emily, who lives in University Place, is blind. She is interested in math and would like to continue her mathematics studies in college. She hopes to work in research and development of new tools for people with visual impairments.
Erika lives in Woodinville. She is deaf in both ears and has two cochlear implants. Erika loves math and enjoys science. She would like to pursue a career as a doctor or forensic scientist.
Sean William has varsity letters in basketball and football from Woodinville High School. He enjoys studying math and chemistry. Sean has arthrogryposis.
Macy lives in Federal Way. English and science intrigue her. She hopes to complete high school with her associate of arts degree through Running Start. Macy would like to pursue a master's degree in psychology. She has cerebral palsy.
Kaylie, who lives in Renton, is deaf. Her favorite subjects are history and digital communications. Kaylie would like to be a psychologist working with children or teens.
Jessie's favorite academic courses are history and English. Her dream job is to be a concept or story-board artist/animator or an illustrator for children's books.
Vaughn lives in Snohomish. He enjoys science and German. He hopes to visit Germany some day. Vaughn has a hearing impairment and fine motor weakness.