DO-IT Ambassador Profile: Brandon Muller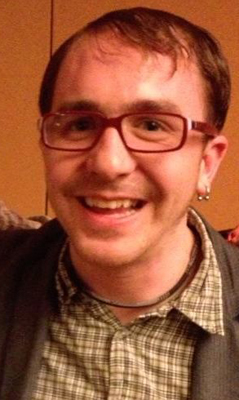 I've had a passion for teaching and counseling for as long as I can remember. As a kid, my dream was to teach elementary school children. As I progressed through school, each grade I entered I thought, "This is the grade I want to teach." At age 13, I sustained a traumatic brain injury, which profoundly affected my life on all levels. I had difficulty navigating high school and life in general, and over the next few years, programs like the Youth Leadership Forum (YLF) and DO-IT made a big impact in my life. They helped shape my perspective of what it means to have a disability and helped me maintain confidence in my potential for a bright future. The information I gained about accommodations, self-advocacy, assistive technology, and leadership were all instrumental in my academic and vocational success.
In college, I studied elementary and secondary English education, as well as psychology. I earned my bachelor of liberal arts from Evergreen State College and my master of education in counseling from University of Puget Sound. I am now an instructor in the Achieve Program at Highline College. I absolutely love my job, which allows me to do intensive academic advising, teaching, and career coaching. After graduate school, I reconnected with the Governor's Committee for Disability Issues and Employment and volunteered the last two summers as a member of the YLF planning committee as well as a counselor during YLF. I recently was appointed to the Governor's Committee and also to co-vice chair of the YLF sub-committee. I am very excited to be involved in shaping the future for people of all abilities.