DO-IT Prof Does It Again in Seattle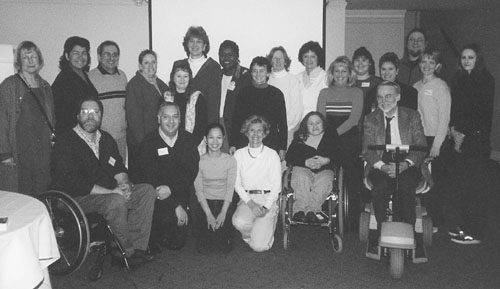 The DO-IT Prof project, funded by the U.S. Department of Education (grant #P333A9900042), conducted its second collaborative meeting in Seattle February 13-16. Seventeen states were represented:
Arizona
California
Colorado
Connecticut
Florida
Hawaii
Indiana
Michigan
Minnesota
New Mexico
North Carolina
Ohio
Pennsylvania
Texas
Virginia
Washington
Wisconsin
During this working meeting, DO-IT Prof team members edited presentation and Web-based materials that they have been working on for a year. These materials are tailored to help postsecondary faculty nationwide more fully include students with disabilities in their classes. This project, like many others, leverages off of the state funds provided to support DO-IT efforts in Washington.