DO-IT Scholars Share Why College is Important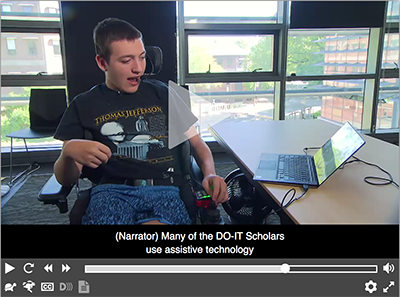 DO-IT Scholars see college as a place to grow and develop skills necessary in today's workplace. DO-IT Scholars is an innovation transition-to-college program that hosts a summer study on campus each summer. Last summer, Scholars helped DO-IT create a video expressing their reasons why college is important. Watch it online at www.uw.edu/doit/videos/index.php?vid=74.
DO-IT has also added eight additional new videos online! Learn more about accessible programming, college experiences of students with disabilities, broadening participation in engineering, and a variety of topics at www.uw.edu/doit/do-it-videos.