Gallaudet's New Master of Science in Accessible Human-Centered Computing
For students with disabilities, Gallaudet University has launched a new Master of Science in Accessible Human-Centered Computing (AHCC), designed for deaf, hard of hearing, and other students with disabilities who seek specialized academic training in designing, evaluating, and implementing effective evidence-based accessible design and evaluation strategies and messages to address the accessibility needs of diverse audiences.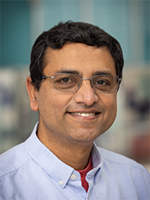 Gallaudet University (GU) is a fully accessible environment offering a unique, American Sign Language and English learning environment for all faculty, students, and staff. Students are immersed in a language-rich learning environment; students and faculty communicate as directly as possible, modeling and building habits of academic discourse in ASL and English. In doing this we ensure our community will learn for the rest of their lives and careers through the lens of ASL and English bilingualism, diversity, equity, and inclusion.
AHCC students take classes with research and policy activities that leverage Gallaudet University's unique expertise in accessible computing through a deaf and hard of hearing-centric lens. They gain practical hands-on experience in accessible design through both coursework and participating in ongoing accessible research and development projects run at Gallaudet University and its partners. Much of the instruction is interactive and includes the use of new and emerging accessible technologies, making students well-prepared to meet the organizational demands for accessible technology.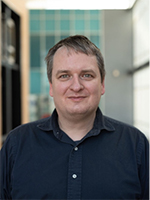 The program, led by Dr. Christian Vogler and me, Dr. Raja Kushalnagar, is structured in terms of cohorts with students progressing through the program as a group. This format not only ensures on-time program completion, but also maximizes interaction with faculty and fellow students and networking. Industry experts will offer support and advice, along with internship opportunities. As the first university-level program of its kind, this program is unique in offering both academic and hands-on training. The coursework and community collaboration activities also serve as an incubator for accessible research and policy. 
As an AccessComputing Co-PI, I also focus on increasing the numbers of people with disabilities in the computing pipeline through community involvement. In addition, I bring consumers, industry, and policymakers together on accessibility issues with focus on deaf/hard of hearing perspectives and evidence-based research, and advocate for laws and regulations to incorporate accessible computing advances such as automatic captioning/subtitling. I have mentored over 100 undergraduates, including over 60 who are deaf or hard of hearing.