Policy #188 Implementation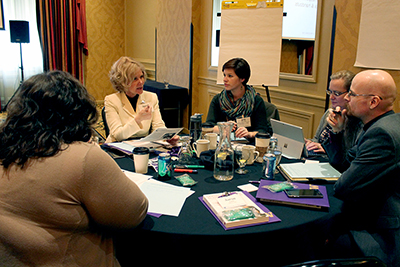 By: Sheryl Burgstahler, DO-IT Director
Readers of this newsletter know me as the Director of the DO-IT Center, but for this issue I will share work I do as director of the Access Technology Center (ATC). These two centers make up Accessible Technology Services within University of Washington Information Technology (UW-IT). While DO-IT reaches nationwide and even internationally in its efforts, the ATC's focus is close to home. Campus-wide, the ATC promotes the procurement, development and use of IT that is accessible to students, faculty, staff, and visitors with disabilities. The ATC hosts a showroom of assistive technology for people to try out and use. ATC staff also consult with UW staff and faculty on the design of accessible websites, documents, videos, and other technology, always striving to make our campus more inclusive.
ATS staff have been particularly busy because of a new Washington State policy (#188) on IT accessibility. Although we have always been required to make our resources, including those delivered through the use of technology, available to all potential users, this policy has provided us with some requirements that push this agenda forward. ATC is leading the campus effort for compliance with Policy #188 and is increasing its engagement with campus units so that they can do their part. It also hosted a meeting of all Policy #188 coordinators from postsecondary institutions across the state so that we can coordinate our efforts in making the IT across all Washington State campuses accessible to all faculty, staff and visitors.
For more information about Policy #188 consult the Office of the Chief Information Officer website. For the UW's policy, guidelines and support materials go to the Accessible Technology website.