Quick Scholarship Tips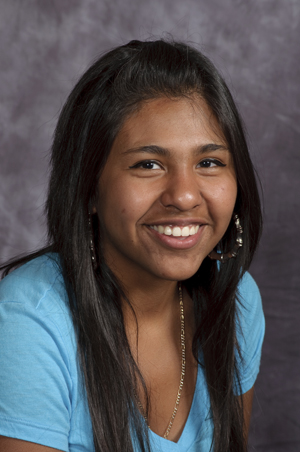 DO-IT Scholar Erica
I received scholarships to attend the University of Washington, and it was well worth the effort. You can do it too, and here's how.
Start a scholarship binder. The best time to start searching for scholarships is in your sophomore or junior year of high school. Begin by searching for information at scholarship websites and your school counselor's scholarship office. Collect copies of information about all of the scholarships you plan to apply for in your own binder. When your senior year arrives you won't have to spend time searching for scholarships, because you'll be too busy applying for them! Just remember to search for and use the updated version of the application when you apply.
Apply for everything. Even if you think you don't have a chance at getting it, apply anyway. Don't underestimate yourself.
Finish your applications. Follow the directions. Make sure you send in everything the application asks. The scholarship committees are not going to pick someone who only completes half of the application.
Meet the deadlines. Organize the scholarships in your binder by date and follow those dates. I don't know of any scholarship organizations that take late applications.
Stay motivated. It might seem like the applications are endless and time-consuming, but, trust me, when you have some or even most of your college education paid for, you're not going to regret having spent hours on scholarship applications. You can either work now and get that scholarship money, or work later paying off all of the loans you had to take out.
Tell your story. When the application asks you to write an essay about your life, struggles, goals, or anything else, make sure you tell them who you are. The scholarship committee wants to get to know you, but it is up to you to decide how much of your story you tell.
Get good recommendation letters. Pick teachers, community members, and employers who know you fairly well. You need to have at least two spectacular recommendation letters. Give them enough time to write the best letter they can. They also might be writing letters for other students, so it would be good to get first dibs.
Edit. Teachers are here to help you, so ask them. Do not send in your applications without having someone else proofread your essays and responses. Other people will catch mistakes that you will miss.