The Recommendations of the Summer!
As the days get shorter, we trade short sleeves for sweatshirts and heavy-duty raincoats. The crisp morning air is getting colder with every waking morning. It is a stark reminder that summer is officially coming to an end, and this year we all prepare for the hustle and bustle of an awkward hybrid remote and in-person activities this fall, whether that is returning to the office, classroom, or embarking on another path of change. 
To transition from in-home life to this "new normal," we asked our 2021 Scholars from Summer Study and Neuroscience for Neurodiverse Learners participants to tell us some of their favorite apps.
Mental Health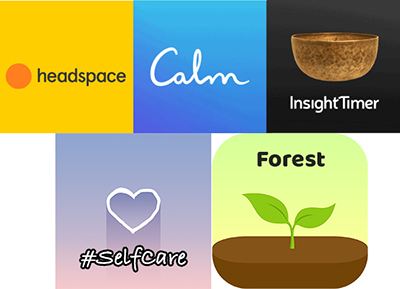 Meditation 
After this year, I think we all can use some help taking some time to breathe and reflect. Insight Timer, Headspace, and Calm are all highly recommended for their vast array of meditation techniques. They each offer guided meditations in different forms and offer specific programs for anxiety, sleep, grief, and self-improvement. 
Mindful "mindless" games 
Meditation is not for everyone; sometimes, it's best to get lost in a mindless game. #SelfCare combines both self-care and thoughtless fun. It has games centered around affirmations, reflection, and forming health habits. 
Organization and Productivity 
Digital calendars
Whether it was Google, Outlook, IOS, or old school paper and pen methods, everyone had some kind of calendar to remind them who, what, when, and where. Some utilized both by having their digital calendars send them reminders of classes or meetings and using paper ones for visualization reasons.  
Focusing 
A lot of students recommended timer systems such as Alexa or their phone's default option as ways to have focus periods, mindful breaks, or even naps. Having a separate entity like Alexa is excellent for gentle reminders to prepare you for your next meeting—it is not as easy to hit snooze on a talking speaker as it is on your smartphone. 
One student recommended Forest, an app that grows a tree as long as you have the app open for a set amount of time. This prevents you from moving to other apps on your phone and allows you to focus on another task. If you close the app before the window closes, the tree dies. If you succeed, the app company will offer you points to plant real trees.
Studying 
Note Taking 
GoodNote, IOS Notes, OneNote were some of the most popular note-taking apps of the summer. All three apps have the same core features, such as writing to text but differ in stylistic choices and user preferences. OneNote offers a well-developed speech-to-text option, while GoodNote is great for digital notes and uploading pdfs. If you are a traditionalist and like the feel of paper and pen, Rocketbook, Moleskine's Eclipse, or Livescribe (Symphony or Echo) pens and notebooks are also great options. 
Digital reading/listening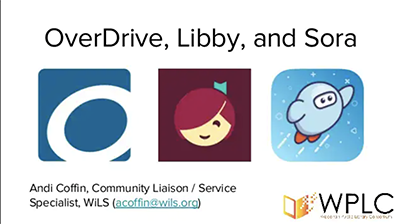 Audible, Kindle, and OverDrive were some of the crowd's favorites. OverDrive is like a digital public library, where you can rent ebooks, audiobooks, and more for free. In addition, OverDrive owns the free apps Libby and Sora. Libby is a cross-platform app that connects to your local library, while Sora is developed for students. Sora keeps track of assignments, readings, statistics, and notes.
Audible and Kindle both have subscription options that offer student discounts. Unlike OverDrive, there is no wait or return date for their audiobooks or Ebooks. Within Kindle, you can change line spacing, paper color, and the font of your text, including a dyslexic-friendly font. For college students, renting your textbooks using Kindle can save you hundreds of dollars. The in-app note-taking abilities are some of my favorites.  
From productivity to mental health to reading, there are millions of apps to be shuffled through to discover what ones get the prime real estate of your home screen. Hopefully, after reading this, you can find some of your new favorites.