Return to DO-IT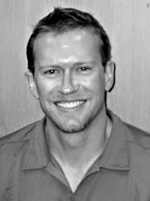 DO-IT Program manager Michael
Hello again! After working at DO-IT as a program coordinator from 2000 to 2003, I returned to DO-IT this year to engage in program management responsibilities. It's good to be back! Program manager Sara Lopez moved on to an exciting opportunity to coordinate a master's program here at the University, but remains active in DO-IT as an Advisory Board member.
I spent the last two years working with the University of Washington's Human Resources Office as a Disability Employment Specialist. My role was to provide disability accommodation support to our employees located within our three campuses and the two medical centers. Specifically, I facilitated the job reassignment process to move employees into other vacant positions when they could no longer perform their essential job functions due to a disability. The disability may have been the result of an on-the-job injury or a naturally occurring disabling condition.
Throughout my time with Human Resources I remained close with the DO-IT community, participating on the discussion lists as a mentor, as well as attending and speaking at DO-IT events. I guess you could say that I never really left DO-IT, and when director Sheryl Burgstahler asked if I would be interested in returning, my response was "Yes!" It's good to be back with my former colleagues in addition to working with some highly talented staff members who have come on board in the last two years. DO-IT continues to grow and reach out with new and exciting programs, and it is an honor to be a part of it.