Staff Profile: Gaby de Jongh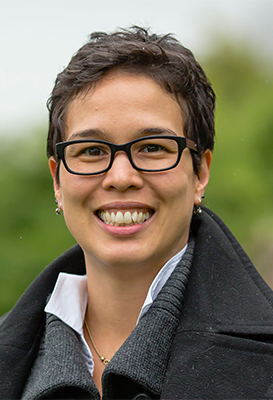 Hello, my name is Gaby de Jongh, and I am an IT Accessibility Specialist for Accessible Technology Services (ATS). My role at ATS is to work with different units and departments across the three University of Washington campuses and lead the initiative to ensure the accessibility of electronic documents for students, staff, faculty, and the general public. My main responsibilities include outreach, training and capacity building, and being a resource to units for accessible document creation and remediation.
I received my undergraduate degree in Speech/Language Pathology & Audiology from Oregon State University and started my graduate studies at Washington State University in Speech and Hearing Sciences. After my academic studies, I began working in reprographics and desktop publishing and became a technology trainer for private industry. I eventually changed careers and started working for a startup in Seattle as part of the instructional design and rapid prototyping teams for an online learning and reading program.
In 2002, prior to joining DO-IT and Accessible Technology Services, I worked as a training coordinator for AccessIT, a former DO-IT program. I collaborated with Sheryl Burgstahler and her team on promoting accessible information technology in education. Later, I became an assistive technology specialist for the Assistive Technology Act program for the State of Washington, where I performed device demonstrations of assistive technology, completed evaluations for deaf/blind clients, and presented to vocational rehabilitation counselors on topics related to assistive technology, transition, and rehabilitation medicine.
I am a native Pacific Northwesterner, born and raised in Portland, Oregon and living in Seattle since 1996. I am an active practitioner of Eastern philosophy and yoga, though I can honestly say my mind is a lot more flexible than my body. I also enjoy traveling to remote destinations, hiking and camping in the beautiful Pacific Northwest, and snuggling with my cat (when she allows me to).