Summer Study '07: What Do the Phase II Scholars Do?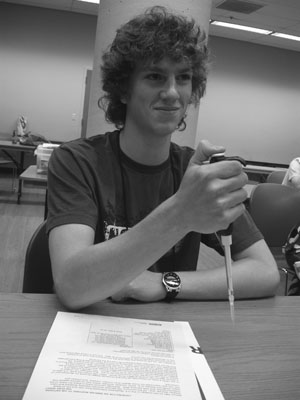 '06 Scholar Tony engages in biotechnology during Summer Study.
Phase II Scholars return to the University of Washington campus for their second Summer Study. They meet the Phase I Scholars, learn about college life and career preparation, and participate in a one-week workshop with postsecondary instructors.