Team Member Profile: Bec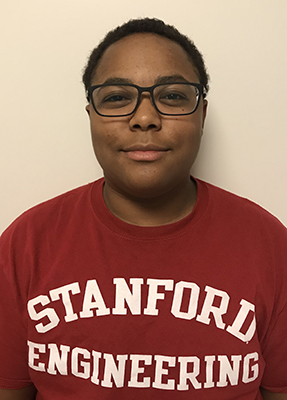 I am a sophomore at Stanford University majoring in Computer Science and specializing in Human-Computer Interaction. This summer, I participated in an REU (Research Experience for Undergraduates) internship on campus. For my project, I conducted research in partnership with the Psychology Department and studied how much people exercised when shown false data that inflated or deflated the number of steps they took.
I found out about the internship by emailing Jacob Wobbrock of the University of Washington (UW). I was interested in his research and wanted to work with him over the summer. After expressing my interest, he directed me to AccessComputing and helped me find a mentor at Stanford. My mentor, James Landay, is currently a professor at Stanford and used to be a professor at UW.
In high school, I learned Java and Python in the classroom and taught myself Swift. I created and deployed several iPhone apps my senior year of high school before moving on to learn C and C++ in college. My project this summer involved a lot of work with the Apple Watch, which required me to brush up on Swift.
I had an awesome experience working as a team with so many interesting people. Working with graduate students and hearing their stories post-undergrad was very rewarding and informational. It was also a great networking experience.
I had an excellent time working at Stanford in the REU program. AccessComputing has helped me in so many ways, and I would recommend getting involved in research to anyone. Being able to do what I love for an entire summer was a priceless experience.