Technology Assistance Offered by DO-IT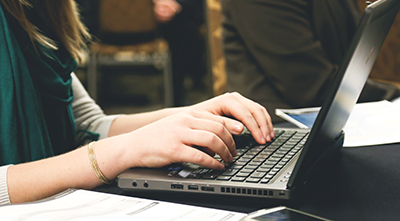 If you haven't met me yet, I am the assistive technology specialist here at DO-IT, providing support for our participants on their various hardware and software needs. This often includes providing needed assistive technology, identifying and fixing problems that arise, and, one of my favorite parts of the job, providing all the equipment to our new Scholars each year! 
For any issues with laptops, printers, or assistive technology on loan from DO-IT, Scholars should reach out immediately so I can identify the issue and check the warranty. For other participants, I always encourage an email. I am happy to help troubleshoot issues, discuss recommendations and point you toward appropriate resources. To reach me, email andrem25@uw.edu.